Tropicana AC – The Boardwalk's Top Blackjack & Poker Spot
Tropicana AC is one of the gaming jewels of New Jersey's renowned boardwalk. This iconic resort can be found on 2831 Boardwalk, Atlantic City, boasting breathtaking views of the Atlantic Ocean and surrounded by this gaming hub's vibrant energy in an unbeatable location.
The Tropicana Atlantic City has a rich history, dating back to its opening in 1981. Since then, it has undergone multiple expansions/renovations, continuingly enhancing its guest experience, now standing as the third-largest hotel in the Garden State. It is one that most find synonymous with luxury, excitement, and relaxation.
Below, we shall explain the appeal of the Tropicana AC casino and hotel and why this resort is perfect for hard-core gambling thrill-seekers and leisure travelers. From its lively gaming floor and star-studded entertainment offering to delicious dining options, the Tropicana Atlantic City promises an unforgettable stay for all.
So, let us explore this venue minutes from premium attractions like the Atlantic City Aquarium, the Steel Pier amusement park, the AC Convention Center, and Absecon Lighthouse. Without question, this is a resort that blends world-class service and entertainment, spiced up with an Old Havana-themed shopping complex and two nearby sister properties, the Harrah's Resort and Caesars Atlantic City.
The Tropicana Atlantic City's table games section
The catalog of Tropicana Atlantic City table games is undoubtedly more than decent. There is little doubt about that. The casino sprawls on 121,700 square feet, hosting around one hundred and seventy game tables. On top of the traditional Class III gaming products, visitors can also partake in some carnival poker picks here, with the Jade Palace selection presenting most of Tropicana's Asian motif products.
For some electronic table game action, all visitors should visit the Pulse Arena, which features thirty-five interconnected play stations.
Naturally, the most robust table offer at the Tropicana AC comes in the form of blackjack, with twenty-one entertainment found at over forty tables. At some, like the six-deck ones, the wager sizes can reach up to $6,000 per hand. Single-zero roulette supplies high-stakes betting at $5,000 per wheel spin at the Tropicana, and mini-baccarat delivers $10,000 per hand excitement.
On the topic of card gambling, this establishment has eighteen tables next to the Boogie Nights nightclub, offering 1/2, 1/3, and 2/5 no-limit Texas Hold'Em betting. The Tropicana Atlantic City poker tournaments are a sight to behold, and so are some of the cash games running here.
Premier slots to enjoy at the Tropicana AC
As noted in the intro, the Tropicana Atlantic City is famous for providing incredible casino experiences. It does this via more than two thousand and four hundred slot machines. The games here accept a wide range of denominations, starting at nickel spins and going up to $100 bets per reel rotation. Some of the more famed NJ Division of Gaming Enforcement-sanctioned titles housed on the Tropicana's floor in Atlantic City include Star Wars, Jackpot Party, and Wheel of Fortune.
Aside from variety, a mix of classic and novel reel spinners, this venue boasts a dedicated High Limit Slots Area just off Palm Walk. Thus, keep that in mind if you plan on visiting and you have deep pockets.
The Caesars Rewards program at the Tropicana AC
The Tropicana Atlantic City rewards scheme is part of the Caesars Rewards program, which advertises itself as the most generous and largest casino loyalty club on the planet, available at more than fifty Caesars Entertainment destinations around the globe, listing room rates for dedicated members that go as low as $10.
Venues in twenty-two US states participate in the Caesars Rewards system, so credits attained in one resort are valid for use in another in almost half of the United States. Joining this program is easy and free, with money spent at Caesars properties instantly earning you points in this marketing scheme. But remember, these are only valid for one calendar year, and you can use up your accumulated credits for slot play, hotel stays, show tickets and more.
Elite status members ascend through six tiers, and their benefits are cumulative, meaning they get the perks of lower statuses in addition to the new ones active in each new hit tier. Some of the higher-end benefits of this program are invitations to signature events, a 15% discount on the Caesars eCatalog, and a 30% discount on Norwegian cruises.
Discover the Laurel VIP Lounge
Placed on the casino floor across from Tango's Lounge, the Laurel One is a place within the Tropicana AC where guests can expect a range of VIP services and offerings. It is a mini-retreat designed to provide an upscale environment for elite patrons. It is a spot where these individuals can socialize, relax, and enjoy robust amenities in a sophisticated ambiance complemented by stylish decor and panoramic views of the gaming floor.
Overall, the Laurel VIP Lounge takes up around five thousand and six hundred square feet of this resort, serving a vast selection of spirits and food inside this private club open to Diamond/Plus/Elite and Seven Stars members via its expanded buffet and fifteen-person bar.
Renovated in 2018, this section of the Tropicana resort delivers beverage service during shifting working hours only when users present a valid ID and the player's card. Note that the Lounge's menu changes frequently, so there is almost always something new to savor in the part of this boardwalk gaming complex.
The Caesars Sportsbook & the Pulse Arena
In mid-2018, Governor Phil Murphy signed Assembly Bill 4111, permitting sports gambling in the Garden State. Five months after this occurrence, the Tropicana AC Sportsbook launched on October 25th of that year, featuring only one booth.
Now the Caesars Sportsbook, adjacent to Chickie's and Pete's Crab House on the North Tower casino floor, spreads out over five thousand square feet. It has a notable 250-square-foot odds board and massive panoramic LED screens where visitors can catch all the sports wagering action going on in the venue. The area features seating for one hundred and eight people and has a Hooters, a Dam Good Sports Bar, and an Rí Rá Irish Pub.
According to most locals, this is one of the most sought-after sportsbooks in AC, operating from 9 AM – Midnight, accepting high-stakes wagers, and open to anyone above twenty-one.
Powered by Interblock, the Pulse Arena is an immersive, multi-sensory gaming environment we briefly mentioned above. It is ideal for birthday celebrations and was the first of its kind in Atlantic City, combining live dealer games and electronic ones.
Greatest Casino Gambling Destinations in Atlantic City
The Tropicana AC's online gambling offer
Is there online gambling at Tropicana's casino, meaning sites running under this brand in New Jersey? The answer is yes. In 2013, New Jersey became the first US state to allow online casino gaming to its residents, and since then, TropicanaCasino.com has begun supplying a vast selection of online slots for the Tropicana AC. The brand's intent arsenal lists high-end titles like DaVinci Diamonds, Rasputin Megaways, and Age of Beasts: Infinity Reels.
On top of reel-spinning wagering, the Tropicana New Jersey gambling website houses a decent number of RNG-fueled table games, loads of virtual video poker machines, Slingo games, and streaming picks like blackjack and roulette variations, plus casino-style poker options. This platform is one of the best in the NJ online gambling market, listing attractive bonuses on sign-up, as a 100% match up to $500, and gaming activity counts to Caesars Rewards credit accumulation.   
What kind of hospitality options does the Tropicana have?
Concerning sleep and eating choices at the Tropicana, let us say they are extensive. The resort has twenty-three hundred smoking and non-smoking rooms, including many well-appointed, comfortable, and spacious suites. These get housed in this property's four hotel towers, which also feature over fifteen bars, twenty-five restaurants, four pools, a spa center, and a fitness one.
Nurses, former and active military members, and seniors get access to hotel discounts at the Tropicana Atlantic City, and this beach resort gets ranked as a three-and-a-half-star hospitality venue. Its top dining choices are Gordon Ramsay Steak, the Ossu Japanese Tavern, and Carmine's – the legendary NYC-style Italian restaurant. Naturally, quick-eat places do exist at the Tropicana, with the Caesars Eats getting preferred by most from this batch.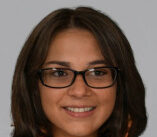 Article by
Joyce
Tyler
Joyce is an experienced content creator and iGaming industry veteran. She has more than 8 years of experience in the field, and for the last 3 years, she's been focused on creating content for the online casino industry. Joyce is also an aspiring game reviewer, with a particular passion for classic table games like blackjack and baccarat. She likes finding new ways to make these games interesting and fun for our readers.