Borgata AC Casino - Poker & Gaming Fun Like in No Other NJ Casino
The Borgata Atlantic City Casino is an iconic symbol of opulence and entertainment in New Jersey, developed as part of the Tunnel Project, which began in 1999. Constructed by esteemed developers Boyd Gaming and MGM Mirage, this renowned establishment opened its doors on July 2, 2003, captivating visitors with its remarkable gaming and hospitality offerings.
Nestled within the vibrant Marina District at 1 Borgata Way, the Borgata AC commands breathtaking views of the Atlantic Ocean, providing a picturesque backdrop for an unforgettable experience. Its gambling floor spans an impressive 161,000 square feet, boasting an extensive array of gaming options, including a wide selection of slot machines, poker tables, and classic table games such as blackjack and roulette.
The Borgata AC Casino is a resort owned by Vici Properties and run by MGM Resorts International, renowned for its exceptional amenities. With over two thousand and seven hundred exquisitely appointed rooms and suites, guests can indulge in lavish accommodations here. On top of this, this complex features a range of esteemed dining establishments, high-end retail shops, and a serene spa catering to the discerning tastes of its distinguished clientele.
Beyond its grand casino and dining offerings, the Borgata delivers a seamless fusion of entertainment and is an esteemed landmark that captivates AC visitors.
Table games at the Borgata Atlantic City
Concerning Borgata Atlantic City table games, the selection on hand for classic casino gambling here is robust, to say the least. Whether you're an experienced player or a beginner, the catalog of these products here has something for everyone.
Aside from traditional picks like blackjack, craps, roulette, baccarat, and mini-baccarat, the Borgata is famous for its arsenal of casino poker options. From this batch, venue patrons can enjoy Pai Gow Tiles/Poker, Three Card Poker, Four Card Poker, Flop Poker, Bonus Poker, Caribbean Stud Poker, Criss Cross Poker, and Let it Ride Poker.
In Criss Cross, Royal Flushes pay five hundred to one, and in Three Card Poker, a mini royal pays one hundred to one in the pair plus side wager, with a Six-Card Bonus available in every round.
Spanish 21 is the most renowned and widely-played twenty-one variant at the Borgata. And the table part of the gaming floor of this establishment houses around one hundred and eighty options, including a Big Six wheel game, where gamblers pick numbers/symbols they wish to wager on, and a dealer spins a massive wheel where these get listed. And if the wheel stops on their selected symbol/number, a corresponding prize gets snagged.
Best slots to enjoy at the Borgata AC Casino
The Borgata houses somewhere in the neighborhood of two thousand and five hundred reel spinners and virtual video poker machines. Those with deep pockets who adore reel-spinning titles would be wise to stroll to the Miralto high-limit lounge here, which can get found adjacent to the hotel venue. It is home to around one hundred high-stake spinners like Lightning Cash, Dragon Cash, and Blue Wild Star.
That said. The Borgata is also a place where casual gamblers can partake in modest gaming fun via penny and low-denomination slots. Huff N' More Puff, Gold Fish Feeding Time, and Invaders Attack From The Planet Moolah are a few games from the slot genre that will not break the bank but list sizeable top rewards that will make anyone's gambling adventures on their reels worth their while.
The terrific thing about the Borgata Atlantic City brand is like a few other of its NJ online gambling market competitors, it also posts its monthly jackpot winners on its official site, and gamblers who play here can participate in the MGM Rewards players club program. 
Borgata Atlantic City poker cash and tournament offering
Undoubtedly, Borgata's poker room gets regarded as one of the best sites for card gambling in New Jersey and the nation. It has fifty-two tables during regular operations that supply a staggering card experience for all seasonal players, thanks to veteran dealers and MLife technology.
A diverse portfolio of games gets organized here, and playing at this locale allows participation in the Borgata Atlantic City Rewards scheme, which is technically the MGM Rewards system. To have earned poker MGM Rewards Points, you must talk to the shift manager podium at the end of your sessions here. Nevertheless, this should be temporary, as automatic card point-loading should return soon.
Borgata Atlantic City poker tournaments are one of the primary allures of this room, with it acting as a renowned stop of the World Poker Tour, including its WPT Borgata Poker Open. Aside from that, this venue hosts many sit-and-go Texas Hold'em tournaments, with Pot-limit Omaha and stud ones run on request.
Borgata's online casino brand
Licensed by the Division of Gaming Enforcement (DGE), Borgata's online casino is one of the most established gambling sites in New Jersey and one of the state's highest-grossing gaming platforms. It launched in 2018, now presenting three hundred games, including the most extensive collection of streaming picks in the Garden State, chiefly consisting of Evolution live tables. That means that video feed dealer choices like Lightning Blackjack, Dream Catcher, and Ultimate Texas Hold'em are playable at this Internet casino.
In addition to the streaming options at Borgata's Web gaming hub, games of chance aficionados can also partake in high-end slot gaming on this site, on titles from Play'n GO and Games Global (Microgaming). A few choices from this category we would highlight include 9 Masks for Fire, Rise of Olympus 100, and Thunder Struck Storm Chaser. Naturally, RNG-powered table choices are also offered here, with many of the physical table picks getting provided in software form at Borgata's online casino, which has a wealth of bonuses for new and existing users.
Top Casino Destinations in Atlantic City
The BetMGM Race & Sportsbook
Endorsed by entertainment multi-talent Jamie Foxx, the BetMGM Race and Sportsbook advertise itself as the King of Sportsbooks in the US, and it claims it is the premier way to take your sports gambling entertainment to the next level. It is adjacent to the North Entrance and this establishment's poker room, delivering traditional sports event wagering and horse race betting through a one-hundred-seat lounge, a non-smoking-only one.
The walls here have individual sizeable large flat-screen monitors and ten betting windows. The BetMGM Sportsbook & Bar is also right here, a fairly new addition to the Borgata, incorporating self-serving wagering kiosks, live teller windows, a forty-foot wide by an eleven-foot tall video wall, and 8,000-square-feet of betting space. Video poker machines also inhabit this section, as do six teller windows.
All in all, the BetMGM Race and Sportsbook really is a top-end spot for anyone to bet on sports, and its bar features a thirty-five-foot-long counter with twenty-four beer taps, meaning varied cold brews get served here to all patrons who desire a frosty refreshment in between wagering sessions and amidst sports matches.
The MGM Rewards program explained
In short, this is a loyalty scheme offered by MGM Resorts International, valid for visitors to this chain's properties, including the Borgata AC casino. It lets members accumulate points via enjoying various services and amenities within the MGM Resorts portfolio, including dining, gaming, taking in entertainment, and staying at the chain's hotels.
Overall, thirteen properties are a part of this system, and earned credits/points within it get converted into benefits like store discounts, slot free-play, and even complimentary cruises.
Essentially, you rake up a point per every $1 spent on eligible hotel and dining spend at MGM Resorts International's venues, and each point is worth one cent, meaning it can get redeemed at this rate. There are five tiers to this program, and some of the more desirable perks of this scheme are Avis car rental discounts of up to 30% and dedicated reservation lines.
The Borgata Atlantic City Hotel examined
Those looking for elegance and comfort in Atlantic City will find it at the Borgata, as its rooms boast classy décor and premium amenities. More than two thousand guestrooms are on tap at this hospitality complex, offering various price ranges for different quality accommodations. Most boast a classic Italian style and have gotten tastefully decorated, allowing visitors to take in stunning city and water views.
The suites at the Borgata are usually almost twice the size of the standard guest rooms at this property, and they feature more expansive layouts.
The Water Club is a new brand of hospitality to Atlantic City, implanting a distinctive personality. It is a forty-three-story hotel that cost $400 million to construct and is a part of the Borgata AC brand, modeled after urban, chic lofts. It has five heated pools, and boutique retail shops, aiming to mimic the cosmopolitan lifestyle that the Borgata seeks to emulate.
Regarding dining at this resort, it has a varied range of restaurants for all guests, regardless of their budget. One's online reviews suggest are the highest-end picks here are Izakaya by Michael Schulson, Angeline by Michael Symon, and The Metropolitan. Those who do not wish to spend loads on food can try the Borgata Buffet or the Borgata Baking Company, which has a broad assortment of homemade delectables.
Nightlife-wise, the Gypsy Bar, the B Bar, and the Long Bar are perfect spots for anyone to grab a drink and socialize after a long day. And for dancing, the Premier Nightclub is the place to be.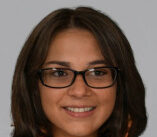 Article by
Joyce
Tyler
Joyce is an experienced content creator and iGaming industry veteran. She has more than 8 years of experience in the field, and for the last 3 years, she's been focused on creating content for the online casino industry. Joyce is also an aspiring game reviewer, with a particular passion for classic table games like blackjack and baccarat. She likes finding new ways to make these games interesting and fun for our readers.