Best Baccarat Casinos in New Jersey
What is baccarat online, and how do you play? We've got the answer to those questions and more in this guide. As experts in all casino games, we understand the basics of every baccarat game online and how you can get the most from your gambling experience.
So, if you want to play baccarat online at the best New Jersey casinos, here's our easy-to-understand game guide.
Top New Jersey Online Casinos Offering Baccarat
Top Online Baccarat Casinos
Three of the best online baccarat casinos in New Jersey are:
PokerStars Casino NJ
This New Jersey casino site gives new customers in the state aged 21+ $50 free when they join. As well as a welcome bonus, real-money online baccarat players can earn free bets and loyalty rewards. In terms of the games you can play, PokerStars Casino NJ offers real money and free baccarat tables, including classic, live dealer, and Dragon Tiger.
WynnBet
New customers can get a deposit match bonus worth up to $1,000 with the WynnBet NJ welcome bonus. This promo combines 'Game of the Week' offers and risk-free bet bonuses to ensure you always get something extra when you play baccarat. In addition to classic variants, you can play live dealer baccarat games via your desktop or mobile.
888 Casino NJ
You can get $20 free and up to $500 in bonus money when you make your first deposit at 888Casino NJ. As well as custom games and promotions, this New Jersey online casino has a variety of baccarat games, including classic and live casino baccarat.
What is Online Baccarat?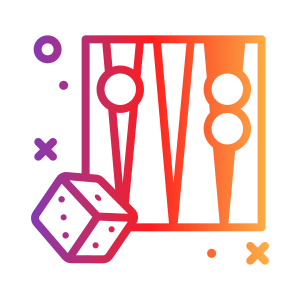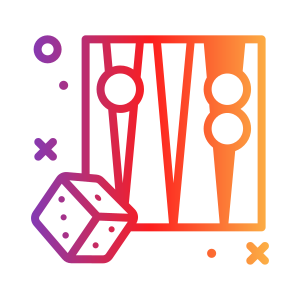 Baccarat is a card-based casino game where two hands are pitted against each other in a race to make the best total. We'll explain how these races are run in the next section of this guide.
Before that, the main concept you need to grasp is that there are two hands in play, the Player and the Banker, and there are three possible outcomes:
The Player hand wins
The Banker hand wins
A tie
These outcomes have specific online payouts and odds, both of which we've outlined in the following sections. Just know that one of those results is possible each betting round.
Is Online Baccarat Legal in New Jersey?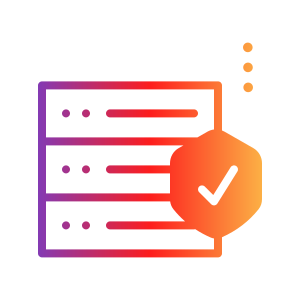 Yes! In fact, all online games are legal in New Jersey for free and real-money play if offered by a licensed operator. That means you can indulge in some online gambling action via your computer or mobile at the best NJ online casinos if you're 21 or older and within state lines.
What makes online casino gaming, including baccarat, legal in Garden State? Online gambling has been a subject of discussion among those responsible for the New Jersey Legislature since . After initial interest, the issue went cold due to possible conflicts of interest and federal law.
However, after the US Justice Department ruled that the Wire Act didn't prohibit online casino gaming, efforts to regulate the industry resurfaced. Governor Chris Christie signed off on newly drafted proposals for a state-based licensing system, and in , online casino gaming was legalized in New Jersey. This became known as the Casino Control Act.
That meant any operator licensed by the New Jersey Division of Gaming Enforcement could offer casino games and poker to eligible customers.
Within NJ, gambling laws are provisions for all games, including baccarat online casino games. Therefore, if you're 21+ and within state lines, you can join a top-rated baccarat casino online in New Jersey and play via your computer or mobile
The natural question that follows is, what are the best online baccarat casinos in New Jersey? Scroll down to the next section for three of the best places to play baccarat online in New Jersey.
Popular Baccarat Casino Games
Every baccarat game online follows the standard rules. However, just like other casino games, there are variants that have their own unique rules. Some of the most popular variants at the top online baccarat New Jersey casinos online are:
Baccarat Squeeze
This variant uses traditional rules but includes the added element of a squeeze. A squeeze is where the dealer/player slowly reveals the hand, which creates an added air of excitement.
Speed Baccarat
Speed is the ideal variant for players who want high-octane action. The top NJ casinos offer this as a live dealer game where the average hand takes less than 10 seconds to complete.
No Commission Baccarat
Also known as free baccarat, this variant removes the 5% commission charge on winning Banker bets. That means you can bet on the Banker's hand and claim 100% of your winnings unless this hand wins with a total of 6. If the Banker wins with a score of 6, you pay 50% commission. The Banker wins with a score of 6, on average, once in every 19 hands.
Live Dealer Casino Baccarat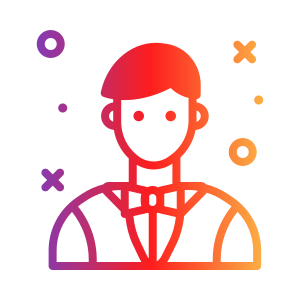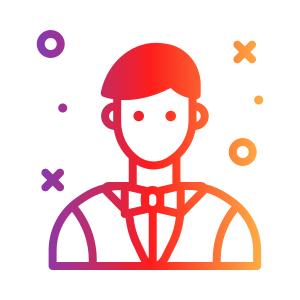 Live casino baccarat online allows you to play alongside a human dealer.
A digital baccarat casino online game uses a random number generator (RNG) to simulate the actions of a dealer.
At an online live dealer baccarat table, the cards are dealt with by a person, not a piece of computer software.
What is the Scoring System in Baccarat Online?
Visit any online baccarat casino NJ has to offer. Points are scored in the following ways:
Picture cards, excluding aces (J, Q, K), and all 10s = Zero (0 points)
Aces = One (1 point)
All other cards = their face-value determines the number of points they're worth, e.g. 3 of diamonds = 3 points
Hand Examples
A hand consisting of a 3 and a 4 is worth 3 + 4 = 7 points.
A hand consisting of a Queen and an Ace is worth 0 + 1 = 1 point.
We've said that the maximum score you can make is 9. What happens when the cards drawn have a total above 9? In these situations, the first digit is ignored. For example, 5 + 7 = 12. In this hand, the 1 is ignored, so the total is 2.
How to Play a Baccarat Online
We've given you a general overview of how online baccarat gambling works; now, let's get into the specifics. A standard baccarat game online will use between 6 and 8 decks of cards.
From those decks, the dealer will lay out two separate hands:
The Player hand
The Banker hand
Each hand receives two starting cards, and the aim is to hit a total that's as close to 9 as possible. Naturally, this means 9 is the best total in baccarat. Those who have played blackjack at the best New Jersey casinos will be familiar with this dynamic. In blackjack, the aim is to get as close to 21 as possible; in baccarat, the best total is nine.
The more significant difference is the way you bet. In blackjack, you (the player) get dealt a hand and decide whether to hit or stand. The dealer also gets a hand and hits/stands according to certain rules.
This isn't the case when you play baccarat online. There are two hands, but you don't control the action. Instead, you're betting on the winner. It's similar to betting on a basketball game. There are 2 options, and you have to pick the hand you believe will win, i.e. get the best total or on a tie.
The game starts after you place a bet/s on the Player, the Banker, or a tie. After this, the dealer puts two cards in the Player box and two in the Banker box. The hands are scored, and one of two things happens:
A winner/tie is made after the first deal
Neither hand wins with two cards, so a draw takes place.
Draws take place under certain conditions, which we've outlined in the next sections.
Baccarat Online Gambling Tips: How to Win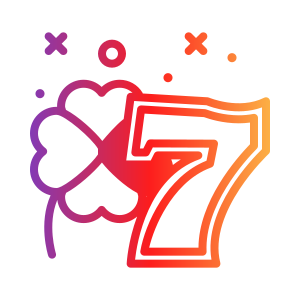 All casino games, from slots to baccarat, feature an element of chance. That means nothing is guaranteed within the parameters of the game. In online baccarat, as we know, the game's parameters are such that cards are dealt to two hands from between six and eight decks. We also know the aim is to get as close to 9 as possible. 
That's what we know happens. The unknown variables are the cards. We don't know which cards will be drawn from the decks, and therefore, we don't know which hand will win. That's the beauty of the game. This uncertainty makes things interesting. However, it also means no baccarat online gambling tips are guaranteed. 
No one can say, "do X and Y will definitely happen." That's not how casino games work, and it's not how baccarat online works. However, there are some things you can do to maximize your potential when you play online baccarat. 
Play Free Games
All of the best online baccarat casino sites in New Jersey offer free and real-money games. Free-play online games offer full functionality without the cost. You'll be playing with a virtual bankroll, so you can't win cash prizes.
However, you will be able to make all the same moves that are available in real-money games. Therefore, you can play online baccarat free at the top NJ casino sites, learn the basics, test strategies, and have fun without spending a cent.
Never Bet More than You Can Afford
The first decision you need to make before you play is the amount you're going to wager. The size of your bankroll should determine the amount you bet. A bankroll is a money you can afford to lose if everything goes wrong and you don't win any bets.
Your average bet shouldn't be more than 1% of your bankroll's total value. For example, if you've got $1,000, your average bet size shouldn't exceed $10. In fact, it's always better to be conservative and choose a bet size around 0.5% of your bankroll.
Always Choose the Banker Hand
The best hand in baccarat is the Banker hand. We know this because it offers the best theoretical chance of winning and the lowest house edge. Even once you've taken off the 5% commission you pay on winning bets, it still has a slightly lower house edge than the Player hand, making it the best one to pick.
How to Win a Baccarat Hand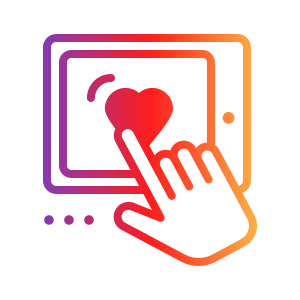 The final facet of baccarat's rules is the drawing conditions. If neither hand has a winning total after the initial deal, they receive extra cards. However, each hand can only receive additional cards if conditions are in place. These conditions are known as the baccarat drawing rules. 
There are different drawing rules for the Player and the Banker. These rules change depending on the totals for each hand. 
Player Hand Drawing Rules
The Player wins with a two-card score of 8 or 9 (known as a natural hand). This hand trumps all Banker totals. The only exception is if the Banker has the same hand (a natural 8 or 9). If this happens, it's a tie. 
Any other starting total and the Player acts according to the following rules:
The Player stands with a score of 6 or 7 

The Player draws with a score of 0-5 unless the Banker has a total of 8 or 9. If the Banker has a natural 8 or 9, they win, and the Player doesn't get to draw. 
If the Player and the Banker fail to hit natural 8 or 9 and win after the initial deal, the latter gets to draw cards.
Banker Hand Drawing Rules
The Banker draws cards after the Player has drawn based on these rules:
The Banker draws with a score of 0-3 if the Player doesn't have a total of 8 or 9.
The Banker draws with a score of 3 if the Player doesn't have a total of 9. But the Banker doesn't get to draw if they have a score of 3 and the Player has 8.
The Banker draws with a score of 4 if the Player's third card is worth 2, 3, 4, 5, 6, 7. But the Banker doesn't get to draw if they have a score of 4, and the Player's third card is worth 0, 1, 8, or 9.
The Banker draws with a score of 5 if the Player's third card is worth 4, 5, 6, 7. But the Banker doesn't get to draw if they have a score of 5 and the Player's third card is worth 0, 1, 2, 3, 8, or 9.
The Banker draws with a score of 6 if the Player's third card is worth 6 or 7. But the Banker doesn't get to draw if they have a score of 6, and the Player's third card is worth 0, 1, 2, 3, 4, 5, 8, or 9.
The Banker doesn't get to draw with a score of 7.
The Banker wins with a natural score of 8 or 9 unless the Player hand has the same score. In the case of identical totals, the result is a tie.
Banking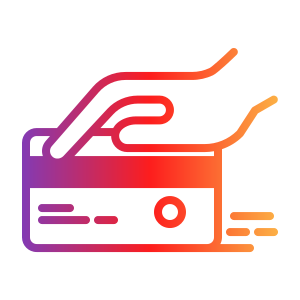 All licensed NJ online casinos are safe, secure, and legal. Part of being a legal online casino in Garden State is offering safe ways to pay. The minimum deposit and withdrawal vary between New Jersey online casinos, but the limits usually range from $5 to $20. In terms of the ways you can pay, these are some of the most popular methods at our recommended baccarat NJ casino sites:
Visa
MasterCard
PayPal
Bank Transfer
Skrill
PayNearMe
In-Person Casino Cage Payments
Play+ Prepaid Card
Odds
We've covered the basic rules and how to play baccarat. You know that 9 is the best total. You also know how cards are dealt with and how hands are scored. The final pieces of the baccarat puzzle are odds and payouts. The table below shows the returns from winning bets and each outcome's house edge (the theoretical return rate).
House Edge
| | | | |
| --- | --- | --- | --- |
| | Payout | House Edge | Chance of Winning |
| Banker Hand | 1:1 (- 5% commission on winning bets) | 1.06% | 45.86% |
| Player Hand | 1:1 | 1.24% | 44.62% |
| A Tie | 9:1 | 14.44% | 9.5% |
*Numbers based on a 6-deck game.
Types of Bets
As you can see, the Banker hand has the best shot at winning. However, when you factor in the 5% commission you have to pay on winning bets, its advantage isn't quite as significant (but it still offers better odds than the Player hand). A tie bet offers the best payout, but the odds aren't great. Therefore, most people who play baccarat tend to focus on the Banker or the Player hands.
Pros and Cons
There are many reasons to play baccarat online in New Jersey. We could explain them all in a block of text, but why do that when we can make your life easier with a table? So, with that being said, here are the pros and cons of using a baccarat casino online:
| | |
| --- | --- |
| Pros | Cons |
| It's an easy online casino game to understand | There aren't as many tables to choose from as other casino games such as blackjack |
| Low house edge compared to other casino games | The maximum standard win in a baccarat game online (1X) isn't as high as roulette(35X) or slots (over 1,000X) |
| Betting on the Banker gives you better odds | You have to pay 5% commission on winning Banker bets |
| A top-rated baccarat casino online will let you make bets starting at less than $1 | Most games are live dealer tables, which means you won't have many options if you prefer digital games  |
| There are plenty of baccarat online casino games to try, including variants with bonus payouts | You don't get to control the action like you can with blackjack |
The Bottom Line
If you're looking for a casino game with a relatively low house edge, baccarat is the ideal option. Even though it doesn't offer payouts that can match what slots offer, the returns are, theoretically, more consistent. 
When you combine all this with baccarat strategy tips, such as betting on the Banker, you've got a lot of payout potential when you bet online. So, to play baccarat at the top NJ casinos, use our sign-up links to get the best bonuses and more. 
FAQ
Can I play baccarat online in New Jersey?

Yes! The best online casinos in New Jersey, including PokerStars, WynnBet, and 888 NJ all have a variety of baccarat games, including squeeze, speed, no commission and live dealer tables. As well as trying real-money games, you can play any digital baccarat game online for free using demo tables. 
Is baccarat online gambling a game of skill or luck?

Luck is involved in every casino game, but there are a few elements of skill to baccarat. Two baccarat strategies you can use are bankroll management and bet sizing. It also pays to understand baccarat odds and payouts so you can choose the best hand to bet on (hint: it's the Banker).
Who is the best baccarat player?

Akio Kashiwagi, aka the Warrior, is considered by many to be the best baccarat player in history. This Asian businessman and the real-estate developer was known for betting as much as $200,000 per hand and once played for 80 hours straight. 
Can you count cards in baccarat?

Yes, but it's not the same as card counting in blackjack. Basically, you can count the number of high vs. low cards dealt to each hand in order to determine what cards (high or low value) might appear in the future. 
What is Panda and Dragon in baccarat?

Panda and Dragon are side bets in a baccarat variant known as EZ. The rules of EZ baccarat are the same as the standard variant, except you don't pay a 5% commission on Banker Bets (there are charges for certain winning). Panda side bets pay 25:1 for a three-card Player total of 8. Dragon side bets pay 40:1 for a three-card Banker total of 7. 
How do you beat Lucky 7 in baccarat?

Lucky 7 is a side bet that pays 77:1 if either the Player or Banker is dealt a pair of sevens with their first two cards.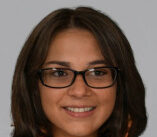 Article by
Joyce
Tyler
Joyce is an experienced content creator and iGaming industry veteran. She has more than 8 years of experience in the field, and for the last 3 years, she's been focused on creating content for the online casino industry. Joyce is also an aspiring game reviewer, with a particular passion for classic table games like blackjack and baccarat. She likes finding new ways to make these games interesting and fun for our readers.