Online Craps in New Jersey - Detailed Guide
Online craps are fast becoming a popular table game option for players at New Jersey casinos. Before now, playing craps used to be limited to brick-and-mortar casinos. But as more players began to opt for gambling sites on their mobile devices, having craps online became necessary. The same rules apply to craps online in NJ as they do at physical casinos. You also get the opportunity to enjoy the best odds and highest payouts when you compete against other players in live dealer craps. In this article, our team of experts highlights the best casinos that offer online craps in NJ. You'll also find information about casino promotions and tips and tricks to win while playing craps.
Best NJ Online Casinos For Craps
1
888 Casino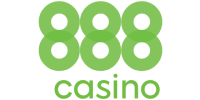 Bonus
No Deposit Bonus $20
$20 sign-up bonus
$500 bonus on your first deposit
600+ games available
2
WynnBET Casino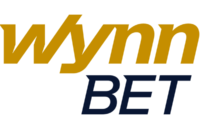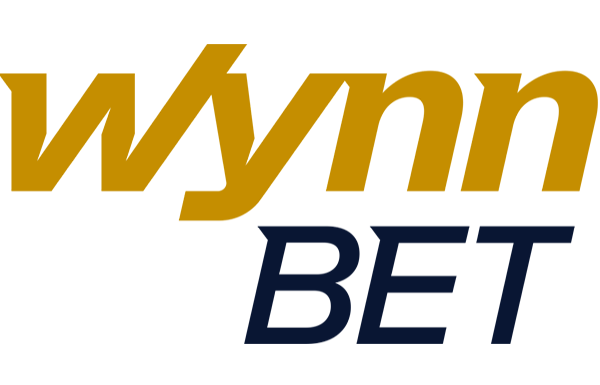 Bonus
100% Match Sign-Up Bonus
Accessible via desktop and mobile devices
Can play free and real-money casino games
WynnBET Casino app is functional and easy to use
3
BetMGM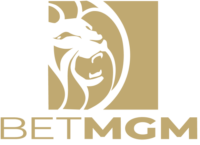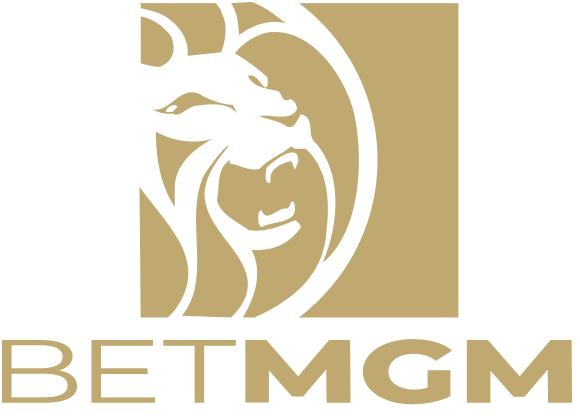 Bonus
$1,025 Deposit Bonus
100% up to $1,000 deposit bonus
$25 Freeplay bonus
24/7 Support

Bonus
Pros&Cons
✓
100% up to $600 on deposit
✓
Bet $1 get $100 free play
✓
Attractive bonuses and promotions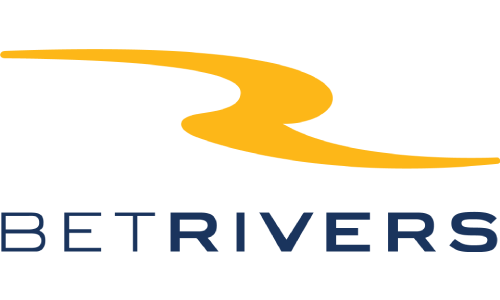 Bonus
Pros&Cons
✓
New members can choose from four different deposit bonuses
✓
Each bonus dollar must be wagered once before withdrawing
✓
Withdrawals are processed instantly
Best Online Casinos to Play Craps in NJ
Several gambling sites offer casino craps on their platforms. Yet, the experience is not the same in every casino. Some sites offer better returns, have more gaming variety, and allow you to choose the perfect bankroll. Below are some top casinos that make the experience of playing craps online worthwhile. 
Depending on your choice of casino and bet, the Return to Player (RTP) value on craps games can range from 97% to above 99%. The RTP is determined by subtracting the house edge from 100%. Top casinos like 888 and BetMGM have an average house edge of 1.41% when you play the pass-line bet. That means you'll get a return of 98.59%.
Also, top casinos offer better playing odds on craps games. On a pass-line bet, the odds are 49.3%, or 251:244. For bets of this nature, the minimum wager amount can start at $5, while the maximum stake may be up to $10,000 to accommodate high rollers.
Casino Promotions and Bonuses for Craps Players in NJ
Another feature of the best NJ casinos is that they offer bonuses to play games. With these promotions and bonuses, you get the opportunity to gamble for free or get extra cash on your deposit. Here are some of the most amazing bonus offers at our recommended NJ casino sites for playing craps. 
Deposit Bonus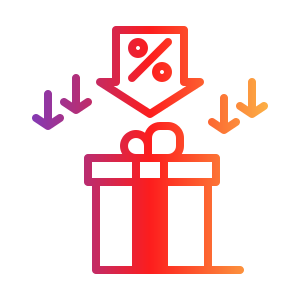 This promotion is added to your account when you deposit any designated amount. Most players claim these rewards when they first sign up at the casino. PokerStars offers a $50 bonus when players deposit and bet $1 on their first game. At 888 Casino, you'll get a 120% bonus on your first deposit, up to $500, as a welcome offer. WynnBet gives a 100% deposit match, up to $1000, when you make your first deposit after signing up. 
Free Spins
Although free spin bonuses are limited to slot games, they are a part of the promotional offers at NJ casinos. You can use this bonus to enjoy more rounds on video slots and improve your chances of winning. This bonus option is available to players at BetMGM Casino as a mystery reward. 
No Deposit Bonuses
As the name suggests, there is no need to make any deposit before you claim this bonus. It is given to gamblers at the discretion of the casino or through a promo code. A common example of a no-deposit bonus is a reload offer, which gives you a percentage of the money you lost at the gambling site. When you sign up, you have a $20 no-deposit bonus at 888 casino.
Cashback Bonuses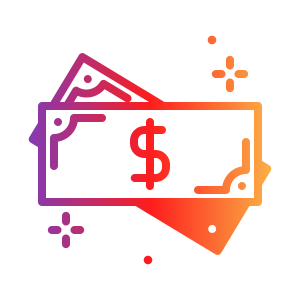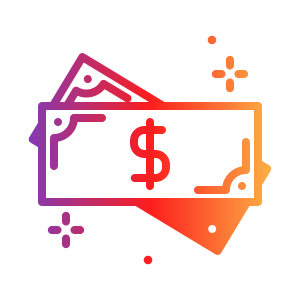 A cashback promotional offer can work in different ways. Some casinos offer this bonus by giving players back a percentage of their most recent deposit.
Other sites give cashback rewards by returning a fraction of the amount spent gambling over a period. You can spend this free money by betting on online craps for real money. 
Is Online Craps Legal in NJ?
Online craps became legal in New Jersey in 2013 when the state passed legislation allowing casinos to host online games. Before this period, gamblers could only enjoy games at land casinos. Now, Garden State permits everyone above 21 to play craps, slots, and several other table games at online casinos. 
However, playing crap games is only legal in permitted casinos. The New Jersey Division of Gaming Enforcement (DGE) is the only agency with authority to give casinos the license to operate these games. Before an online casino can fully offer craps on its platform, all craps games must be tested and approved by the DGE.
Types of Casino Craps Games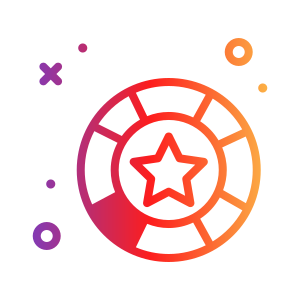 Craps is a dynamic casino game with dozens of variants for all types of players. These multiple types allow you to play craps online with a computer dealer or other humans. Gamblers can also choose between card-based variations and cardless options. 
Here's a breakdown of the most popular types of NJ craps online. 
Live Dealer Craps
Many players wish to relive the experience of land casinos from their mobile devices. Live dealer games like the first-person craps from Evolution Gaming make this possible. You can compete against other players worldwide with human dealers at the table. On craps from Evolution, players can also bet and watch game moves occur in real time through 3D streaming services.  
Craps With Cards and Dice
This variant is played with two card decks and two dice. Some games offer card decks and dice in red and blue, while others use a roll of the dice to determine which card is dealt.
Other forms have the same colour but deal with the cards differently. Two dice are rolled, and the highest value determines which card is dealt first. 
Bank Craps
Bank craps are the most common variant of this game. It is played in a player versus casino style with two dice and a single dealer.
Most general rules now accepted across other craps games started with bank variants. 
Diceless Craps
Some US states prohibit playing games where results depend on a dice roll. So, these variants do not have dice to accommodate crap players in those states. Instead, there are 44 card decks. 
Rules for Playing Online Craps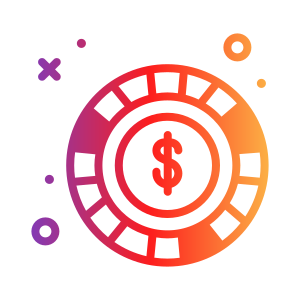 At first glance, NJ online gambling for craps may appear complex. Yet, the rules are very simple and easy to play. To play this game, you must buy chips and select your wager. Afterward, select your bet type and a table that fits your wager. You also have to make a prediction, after which two dice are rolled to determine the result. 
The most important rule in playing craps is your bet selection. Below are the different types of bets available to gamblers in New Jersey. 
Pass Line Bet: This is the most common bet type in NJ. Players place this bet before the come out roll. It pays more than most other bets and has a low house edge of 1.41%. Gamblers win on this betting system when the dice rolls 7 or 11. 

Don't Pass Bet: The Don't Pass is the opposite of Pass bets. Here, a player wins when the dice rolls 2 or 3 and loses with 7 or 11. 

Place Bet: A place bet indicates that the predicted number will roll before a 7 comes out. This bet also has a higher house edge than other common rolls. 

Hard Ways: Players opting for Hard Ways bet on 4, 6, 8, and 10. This bet only wins when the dealer rolls two dice values adding up to your number. 

Come and Don't Come Bets: This betting variation is similar to the Pass/Don't Pass bet. But in this case, the bets are placed only when the game is on. 
How To Play Casino Craps on Mobile in NJ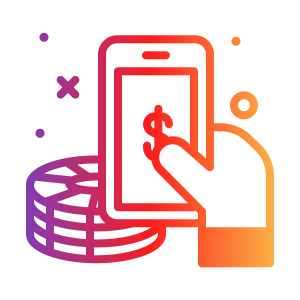 Like most casino games, you can also play first-person craps and other variants on your mobile devices. Casino software developers equip these games with HTML5 and JavaScript technology. It makes them compatible with smartphones and tablets that run on Android, iOS, and Windows operating systems. 
The only difference between playing craps on mobile and other devices is the size of the interface. You can place bets and enjoy live dealer craps from the comfort of your smartphone. These games are accessible from a web browser or through an app. 
Online Craps Strategy and Tips for NJ Players
Every player stands a chance of winning at New Jersey online craps. However, you can improve your odds by learning proven strategies. These tips and tricks apply to first-person craps and all other variants. Here are some top strategies for NJ players. 
Use Casino Bonuses
Promotions and bonuses are discounts that allow you to play for free or get cash to spend on your bets. Use these bonus offers to reduce your risk and improve your winning chances. 
Choose Bets with a Low House Edge
Low house edges mean the Return to Player is high, and you'll get better odds. So, make sure you choose betting options that have low house edges. 
Learn the Rules of the Game
Craps is a strategic game; you need to understand the gameplay rules before attempting to play. You can try the demo mode to get familiar with the rules. 
How to Deposit and Withdraw Money for Playing First-Person Craps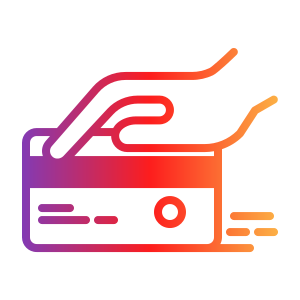 You must make deposits and process withdrawals if you want to play online craps for real money. All casinos in New Jersey allow multiple banking options for players to pay in cash and take out their winnings. 
You can deposit on the casino website, picking from a long list of payment methods. Be sure to select the most convenient option for easy transactions. Most casinos have deposit limits as well as terms and conditions. So, you need to understand these T&Cs before paying into the gambling site. 
When you win real money, you can process a withdrawal from the Cashier section of the gambling site. There are also limits to the amount you can withdraw from the casino. Some common deposit and withdrawal methods include credit cards, bank transfers, and e-wallets. 
Advantages of Playing Craps Online in NJ
Many benefits come with playing online craps games. It is very affordable to wager on, unlike many table games. You can also adjust your bets to suit your bankroll and the house edge. With first-person craps, you can play live against other gamblers in a simulated setting. 
Online craps are also simple to understand and play. Depending on your expertise level, you can opt for a fast-paced or slow game. It is also possible to place multiple types of bets, thereby increasing your chances of winning. 
Conclusion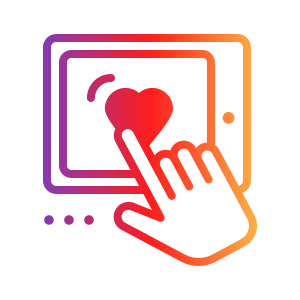 NJ online craps promise a sensational experience when you play according to the rules. Several casinos offer the game in New Jersey. Since it is legal, you can bet with real money and play without restrictions. 
Also, free-to-play online craps games allow you to enjoy the experience without risking your money. You can find this variant from reputable providers like Evolution Gaming, Playtech, and Microgaming. 
Whenever you join in on the adventure of the best online casino craps, place bets with the lowest house edge. We also recommend that you often play and place strategic bets to improve your chances of winning. 
FAQ
Can I legally play online craps in NJ?

Yes, you can. But, you must be over 21 and gamble only in licensed online casinos. New Jersey passed the law legalizing online gambling in 2013, allowing the DDE to determine casinos that are eligible to operate. So, be sure that your casino meets all the requirements before playing craps.
Which online casinos in NJ offer casino craps?

Only about a dozen gambling sites are licensed to operate in the state. So, not all casinos have Craps on offer. You should consider playing at 888 casinos, Bet MGM, and PokerStars, as they are among the few reputable sites with online craps.
What casino has the best odds for craps?

Most gambling sites in NJ have similar odds for craps. Moreover, your odds depend on the types of bets you place. Placing a Don't Pass bet gives a low house edge and increases your winning odds. Regardless, it would help if you considered BetMGM in NJ. The casino has craps by Evolution and offers a high RTP of 99.17%.
What is the best dice roll in craps?

The best roll in a craps game is the Pass/Don't Pass and Come/Don't Come bets. They both promise lower house edges than most other dice rolls. You'll win if the outcome is a 7 or an 11. Even better, when rolling two six-sided dice, the chances of a 7 are higher, thereby improving your chances of winning.
What is the safest bet in craps?

Players prefer the pass bet for its simple technique and safe gameplay. It has a low house edge set at 1.41%. Since the chances of rolling a 7 are high, your win frequency is higher with a pass bet. Most times, you will also receive the amount that you staked.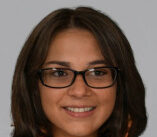 Article by
Joyce
Tyler
Joyce is an experienced content creator and iGaming industry veteran. She has more than 8 years of experience in the field, and for the last 3 years, she's been focused on creating content for the online casino industry. Joyce is also an aspiring game reviewer, with a particular passion for classic table games like blackjack and baccarat. She likes finding new ways to make these games interesting and fun for our readers.