Read About The Best Online Blackjack Sites In New Jersey
Our team has gathered all the tricks in this ultimate guide to playing online blackjack in New Jersey. This review describes the best real money blackjack games in NJ, types of bets, and odds and casino bonuses in NJ. It also tells you about the best online blackjack casinos in NJ and deposit and withdrawal options for gamblers. Moreover, you will learn about the best online blackjack strategy and several insider tips.
Top NJ Casinos Offering Online Blackjack
1
888 Casino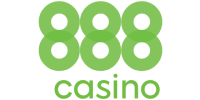 Bonus
No Deposit Bonus $20
$20 sign-up bonus
$500 bonus on your first deposit
600+ games available
2
WynnBET Casino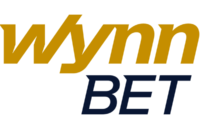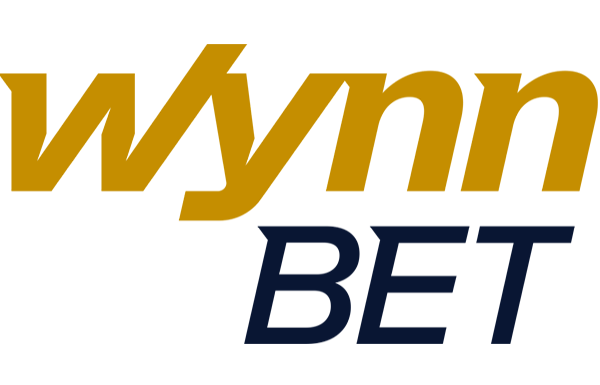 Bonus
100% Match Sign-Up Bonus
Accessible via desktop and mobile devices
Can play free and real-money casino games
WynnBET Casino app is functional and easy to use
3
BetMGM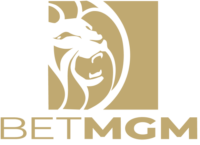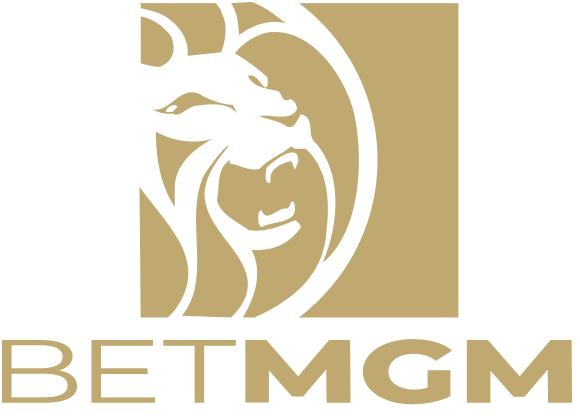 Bonus
$1,025 Deposit Bonus
100% up to $1,000 deposit bonus
$25 Freeplay bonus
24/7 Support

Bonus
Pros&Cons
✓
100% up to $600 on deposit
✓
Bet $1 get $100 free play
✓
Attractive bonuses and promotions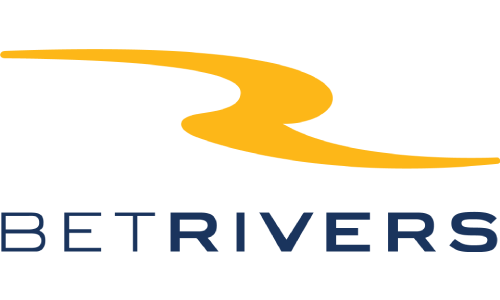 Bonus
Pros&Cons
✓
New members can choose from four different deposit bonuses
✓
Each bonus dollar must be wagered once before withdrawing
✓
Withdrawals are processed instantly
Why We Love PokerStars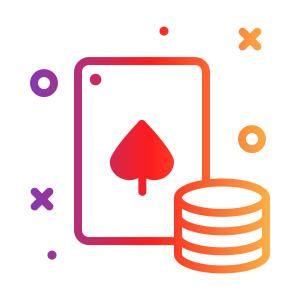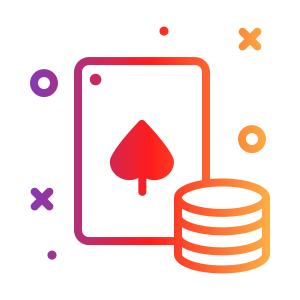 In , Poker Stars officially entered New Jersey online gambling. The casino is licensed and regulated by New Jersey Division of Gaming Enforcement.
This casino offers eight options of the game, provided by their software, including single and multiplayer modes, as well as 3 ways to play live. The infinite mode of Live Blackjack implies an unlimited number of players who participate in the game without having to wait for a spot to be free. Several players may make different decisions at each stage of the hand. Here you will also find the Atlantic and European versions of the game.
For a more focused gambling experience, users prefer PokerStars' downloadable software. Find it directly on their site and play it on a smartphone or tablet on the go! The easy and quick installation allows playing through the app on iOS or Android devices. In addition, they also offer apps for desktops. This feature is perfect for experiencing an authentic casino atmosphere from the comfort of your own home.
An extra feature of Poker Stars casino is VR blackjack. Users have been able to experience this option via Oculus, and Viveport VR platforms since . A life-changing VR experience mixes real-opponent games with cutting-edge visuals, exotic locations, and realistic physics. The gameplay requires a touch controller and 7 GB of free space on your device. Players can get free chips every day to try different games. In VR mode, winnings cannot be transferred into real money, but players can use them to buy game props. Fair play comes first here: PokerStars VR uses a Random Number Generator (RNG) certified by iTech Labs, one of the world's leading test labs.
The casino provides fast and secure banking options. To start playing, deposit at least $10. Deposit methods for NJ residents are:
Instant Bank Transfer and several more.
There are Skrill, Paypal, Instant eChecks, and PokerStars Play+ Card payment methods for withdrawal. Withdrawals to e-wallets are usually processed within an hour and take a few minutes before the funds are credited to your account. Bank transfers take up to 24 hours, excluding holidays, to process the payment and 3-5 business days for the funds to appear in your account.
Daily Blackjack Insurance
Poker Stars is the only blackjack online casino that gives players $25 daily. Check-in daily in the challenge section before placing bets. After betting online blackjack on all 5 hands, players receive a bonus of 25% up to $25 on total net losses.
$50 Instant Welcome Bonus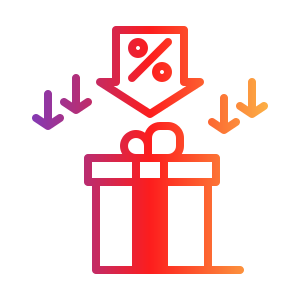 To get their $50 Instant Bonus, players need to deposit and wager at least $1 within 5 days of signing up.
After claiming a bonus, players must opt-in at My Stars > Bonuses to see confirmation.
Within 7 days of the bonus being issued, $50 can be converted into real money by playing games.
Daily mystery chest
At Poker Stars Casino, gamblers can get free spins and deposit bonuses and earn up to $500 daily! To participate, register in the Challenges Window (located in My Stars) and wager $1 or more. Open the Mystery Bonus Chest within two hours of receiving it.
Tuesday Treat: Win $100
Follow PokerStars Casino on Facebook, Twitter, and Instagram. Answer the question on Tuesdays and share the post via multiple accounts to increase your chances of winning $100 weekly.
Loyalty Rewards & Tailored Chests
PokerStars offers customized rewards for loyal players. Earn Reward Points every time you play real money blackjack games. After accumulating enough points, you can open chests with personalized rewards. The included Starscoins can be used in the Reward Store. Rewards have 6 tiers, each with different types of chests of increasing value.
Why We Love WynnBet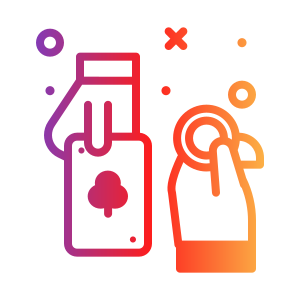 The next online blackjack site is WynnBET, a licensed real-money online casino in New Jersey. Here, players will find 11 varieties of the game, including Zappit and 21+3 Progressive. There are 2 additional live variants: Live Infinite and Free Bet Blackjack. The Zappit version has one trick: when players score between 15 and 17-18 points, they can 'zap' the hand and replace it with two random cards.
Don't forget to download the WynnBet premium app for NJ users on the App Store or Google Play. It provides instant access to an excellent online blackjack real money experience. The app has all the useful functions: account verification, topping up a balance, live dealer mode, withdrawal of winnings, etc.
For deposits, WynnBet casino accepts Visa, MasterCard, PayPal, etc. The minimum deposit amount is only $10. But if players are going to qualify for the welcome offer, it must be at least $30.
Available withdrawal methods are Play+, VIP Preferred, and PayPal. The withdrawal process takes 3-5 business days from the casino side. "Paid" status means that your bank has accepted the funds.
Rewards Loyalty Program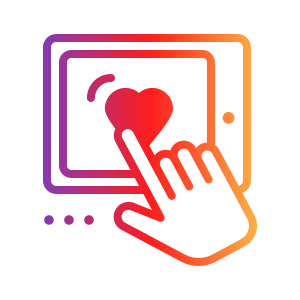 WynnBet is the only blackjack online casino in New Jersey that offers gamblers access to luxury trips to Las Vegas. Visit VIP resorts, dine at award-winning five-star restaurants, and play golf at the finest Wynn Golf Club.
To access these benefits, log into the WynnBet app, verify your account, and earn Tier Credits by betting online blackjack.
Welcome Bonus up to $1,000
Make your first deposit of $30 or more and get a match bonus of 100% up to $1000. The bonus requires 10x wagering (only!) before bonus winnings can be withdrawn. This bonus expires 10 days after the award date.
Wednesday's Deposit Match
Deposit at least $20 on Wednesdays and get a 25% bonus up to $100. This bonus requires 10x wagering.
NJ Online Blackjack Insurance
Bet at least $100 on Blackjack or Live Blackjack and lose $25. Losses will be paid out within 24 hours. To unlock the bonus, only 1 playthrough is required.
Why We Love 888 casino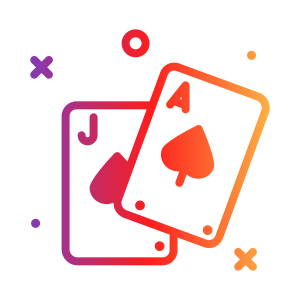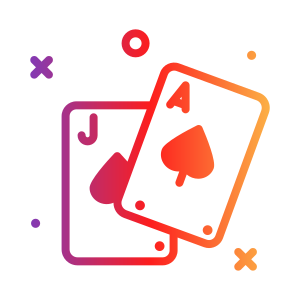 Founded in , 888 Casino is one of the oldest online gambling sites. In , it became the first licensed online casino in the US, also launched in New Jersey.
The gambling site presents 10 variations of blackjack online games. The live casino welcomes players with 2 options, including American Blackjack. One of the most popular choices in this casino is Blackjack Poker & Pairs. This option allows you to play up to 3 hands simultaneously, thus maximizing your winnings. Poker and Pairs can give odds of up to 100:1, so try your luck with this combo!
Use the latest iOS and Android mobile apps to enjoy the newest features of 888 Casino. Users can download the app from the site's homepage and instantly dive into the best online blackjack games.
For secure deposits, there are the following methods available:
Visa, Mastercard, Discover credit and debit cards;
banking transfers, and a few more.
The minimum amount players can deposit in New Jersey is $10.
Users can withdraw their funds via PayPal (min$20), Play+, Bank Transfer, and Bank Draft. On average, withdrawals take 4-5 business days.
Registration bonus for NJ gamblers
Create an account at 888 casino and get a $20 bonus! No deposit is required; just sign up and play online blackjack. This bonus is only available to New Jersey players.
120% Welcome Bonus
Deposit $20 or more and claim a 120% match bonus of up to $500 instantly. To withdraw the bonus, 30 playthroughs are required within 60 days of receiving it.
What is Online blackjack
Online blackjack is a table game with many loyal fans worldwide, including New Jersey. It has been licensed as an online casino game since and is regulated by NJ Division of Gaming Enforcement and NJ Casino Control Commission.
Blackjack online game is one of the most played among New Jersey gamblers. It has simple rules, but the gameplay is exciting. The most inviting points are that users don't need much money to start playing, and the RTPs are especially high.
This game, also known as 21, has captured the hearts of players since the early 1800s. These days, we are lucky to play blackjack online. The card game is extremely popular due to its easy-catching process and high profitability. And now it's your turn to play blackjack online: huge wins, extra bonuses, and endless fun are waiting for you!
Is online blackjack legal in NJ?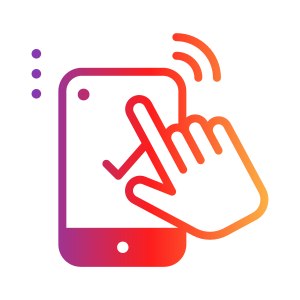 Yes, the online game is legal in NJ as of February 26, 2013. According to bill A2578, to play online blackjack rightfully in New Jersey, citizens must be 21 years of age or older and play within the state. Online gambling in New Jersey is licensed and regulated by Division of Gaming Enforcement and Casino Control Commission. New Jersey online gambling is governed by NJ State Statutes, section 2 and NJ Criminal Law, section 2C:37-1 et seq. and 5:5-1 et seq.
How to play blackjack?
At the same time, the gameplay is thrilling. Blackjack is known for its simple rules that are easy to learn for newbies. The game has several variations, but they all come down to the basic rules. 4, 6, or 8-card decks of 52 cards are used for the game. All decks are combined and put in a shoe.
Before the start, players place bets. After that, each player is dealt two cards face up. A hard hand means there is no ace in the dealt cards. The player who gets an ace has a soft hand; in that case, his moves can be more flexible. Also, the dealer deals one or two cards to himself, depending on the type of game being played.
The goal of the game is to get 21 points. To win, the player must score more points than the dealer, but not more than 21. Also, the player wins if he scores less than 22 points and the dealer has more than 21.
If the dealer and player have the same number of points, then the hand ends in a draw (also called a "push"). In this case, you get your bet back without any additional winnings.
The player can draw additional cards to get more points. Cards from 2 to 10 are worth the amount marked on them. Jacks, Queens, and Kings are worth 10 points. An ace can be worth 1 or 11 points.
The best combination – blackjack – is an ace with a 10-point card (10, Jack, Queen, or King). These should be the first 2 cards dealt to you. If you get blackjack, you definitely won't lose. If the dealer also has 21, you will tie.
After all players have made their moves, the dealer ends the deal by either drawing additional cards or not. The dealer operates according to strict rules, depending on the game type. Therefore, it is important to familiarize yourself with the rules of the variation you are playing.
Types of bets and odds in blackjack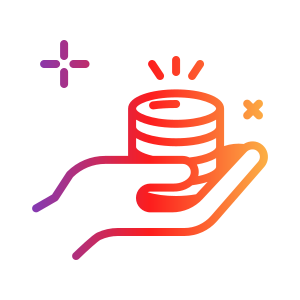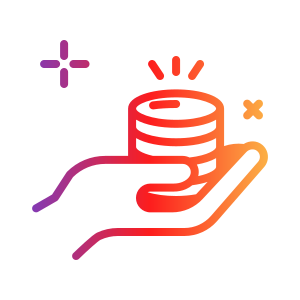 When the first 2 cards are dealt, players can place one of the following bets on their next move:
Hit – take one more card.
Stand – take no more cards.
Split – can only be done when two cards are open. If these 2 cards are the same, the dealer offers the player to split 1 hand into 2. In this case, the player makes an additional bet. The dealer splits the cards into 2 hands, deals additional cards for each, and continues to play with the player as if he had initially made 2 bets. Splitting may be allowed depending on the rules of the particular casino. Most casinos do not allow split aces.
Double – the player can double the original bet, but after that, he can only receive 1 card.
Surrender – the player can surrender. In this case, the dealer takes half the bet, ending the hand. Players can only surrender when they have 2 cards open.
Insurance – when the dealer's up card is an ace. Players can split the bet into 2 parts and receive compensation if the dealer has blackjack. An insurance bet win is less than the chance that the dealer will have a blackjack, making this a bad bet.
Even money – imagine the player has an ace and a 10-point-card (giving him blackjack). But the dealer's up card is an ace. It could lead to a draw, and the player doesn't get any value for the hand. In this case, players can ask for even money – the player will be paid 1:1 on the bet, no matter what hand the dealer plays.
pros of this bet: you will win some money even if you lose the bet;
cons: the dealer may not have a blackjack, and you would win even more.
We do not recommend players to overuse even money because the chances that the dealer will play blackjack are not so high. Waiting until the dealer's cards are revealed is much more profitable in the long run.
Online Blackjack Side Bets
Some Blackjack games have optional or side bets placed simultaneously as main bets. Side bets are Perfect Pairs and 21+3:
Perfect Pairs means players win if their first 2 cards make a pair. There are 3 types:
Mixed Pair – have different suits (7 of spades and 7 of clubs);
Colored Pair –cards of the same colour (5 diamonds and 5 hearts);
Perfect Pair – have the same suit (queen of hearts)
In case the first 2 cards of the player are dealt, and the dealer's up card is any of these combinations, the player wins the bet 21+ 3:
Flush – all cards are suited (8, 10, and Jack of clubs);
Straight–sequential cards of different suits (9 of spades, 10 of hearts, jack of diamonds);
Three of a kind – 3 cards from different suits (king of diamonds, king of hearts, king of clubs);
Straight Flush–suited cards in numerical sequence (4 of spades, 5 of spades, 6 of spades);
Suited Trips – 3 same cards (3 kings of hearts)
Blackjack Odds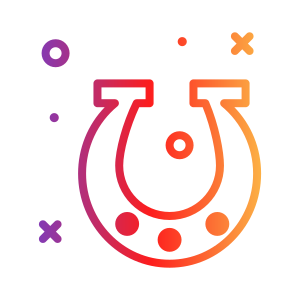 Online blackjack has one of the highest winning odds of any casino game. The chance of winning is about 42.22%. The chances of losing are 49.10%, and the chances of a draw are 8.48%. But also note that the more decks are played, the more difficult the probability becomes.
Wins at blackjack are traditionally paid out at 3:2, which means players get 1.5 times more than they stake.
Bets can also be 6:5, mostly in single-deck games. It may seem like a small difference, but it makes a huge difference in the long run. It's not a profitable option.
If the player chooses Insurance, it pays 2:1; Even money – 1:1.
Mixed Pair – 5:1, Colored Pair – 12:1, Perfect Pair – 25:1.
Flush – 5:1, Straight – 10:1,
Three of a Kind – 30:1,
Straight Flush – 40:1,
Suited Trips – 100:1.
The average return to player (RTP) for online blackjack games is 99.28%.
Blackjack online game variations available in NJ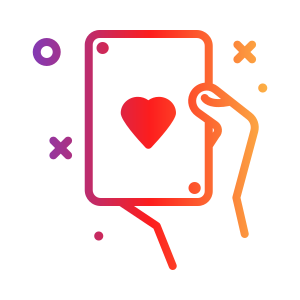 Before betting on online blackjack, get acquainted with the different game variations in New Jersey. Along with Infinite, Zappit, Poker & Pairs, and even VR options, there are several more games:
Classic Blackjack: basic rules are used, and up to 7 players participate; the dealer receives a hole card and hits on soft 17.
Premium Blackjack: 4 card decks are used; double on a 2-card hand if the player stands. The live dealer doesn't get the hole card and stands on soft 17.
Live Blackjack: play against a real dealer in real time.
Multi-hand: playing up to 3 or 5 hands at once.
Atlantic: a late surrender option is allowed; players can split pairs up to 3 times and double on any 2 initial cards.
European: allows surrender if the dealer has an ace; the dealer has to stand on soft 17.
American: players can simultaneously play up to 1, 3, or 5 hands.
Blazing 7s: score as close to 21 as possible, but not more. It includes optional side bets. 7s in a player's initial 2 cards win a payout of up to 777x bet for one hand; up to 3 hands can be played.
Super Fun 21: Players win if they have 6 or more cards in their hand for 20, even if the dealer has 21. Players can split the pot up to four times. It pays 6:5 instead of the classic 3:2.
Super Stakes: every hand that doesn't exceed 21 beats the dealer.
Blackjack Xchange: players may exchange any card in their hand for a random card. Players will either have to pay for a bad card or receive money to replace a good one.
21 + 3 Progressive: players win if their first 2 cards and the dealer's up card total a winning hand.
Online blackjack strategy and tips
Here is some strategy advice from the best experts in our team. After playing several times, you will remember them all and even have your hints. But for beginners, it is enough to have a general idea of ​​the existing tricks:
Double on hard 11
Players win more if they double on hard 11 against any dealer's up card instead of hitting in all games. Exception: don't double if it's a multi-deck game where the dealer must stand on soft 17.
Split 8s and aces
Always split 8s and aces is the best strategy. Players will cut losses or even win more by playing 2 hands each, starting with 8, then hitting hard 16. In the case of aces, this results in a much larger win for the players
Never split 5s or 10
It is better to take 1 or more cards than to split 5s and play 2 hands each, starting with 5. Splitting 10s is often a winning game, but keeping them together as a 20s is even more beneficial.
Hit hard 12 against the dealer's 2 or 3 open card
In such a situation, players lose less by hitting in the long run, which is why it is the best strategy.
Hit ace and 7, or soft 18, when the dealer's open card is 9, 10, or ace
If you take a low card (2 or 3), you will end up with a hand that is over 18, which increases the chances of winning. And if you draw any of 10 points cards, you won't spoil the hand. The goal is to get either soft 19-21 or hard 17-21.
Exception: In one-deck games, it's best to stand on ace-7 when the dealer has an ace.
Double on 10 when the dealer's open card is 9 or less
It's easy to remember!
If the rules say the dealer must hit soft 17:
In that case, double on hard 11 against dealer's ace/soft 19 (ace-8) against dealer's 6/ace-7 against dealer's 2.
Double ace-2 through ace-7 when the dealer's open card is a 5 or 6
Additionally, in 2-deck games, where the dealer must hit soft 17, if you were dealt ace-3, you should double against 4.
Stand with a pair of 9s when the dealer's open card is 7
In this case, players win a little more by stand than by split.
Surrender hard 16 against a dealer's 9, 10, or ace; and hard 15 against a dealer's 10
Hard 15 and 16 are the worst hands when the dealer has a strong card (9, 10, or ace). Surrender saves you money in that case.
If a pair of 2s or 3s is dealt against a dealer's 2 or 3, split if double after splitting is allowed, and hit if don't
By doubling, you would be able to bet more. If 1 deck game is played, split a pair of 2s when the dealer shows 3, even if doubling after splitting is not allowed.
Stand on hard 16 against a dealer's 10 if the 16 is multi-card
Or surrender.
Don't be shy to use flashcards while learning. Blackjack is worth it.
Best online blackjack bonuses and promotions
Online blackjack casinos NJ offer a wide variety of sweet, generous bonuses for gambling lovers. Let's check them all!
Banking methods available for NJ players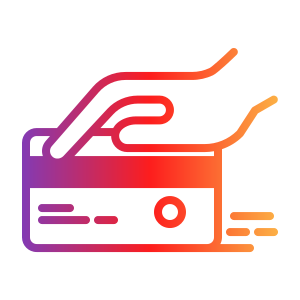 Here are the most favorable and convenient banking methods for New Jersey players.
All described methods provide secure and private transactions.
Note that in most cases, online casinos do not have withdrawal limits but can be from the payment systems' side.
Paypal
one of the largest e-wallets in the world;
using the highest security measures;
cooperates only with regulated and fair sites;
allows instant transactions from $0.01;
maximum transfer limit is $10,000 per transaction and $60,000 for verified accounts;
 if players don't have a Paypal account, there is an option to send one-time payments up to $4,000;
no limit on the amount players can withdraw from PayPal accounts;
instant Transfer limit for banks is a maximum of $25,000 per transaction;
limits for debit card payments are up to $5,000 per transaction/per day/per week and up to $15,000 per month;
in some cases, a 2.90% fee can be charged.
Skrill
instant and free;
minimum deposit amount is $50;
maximum deposit is $20,000 per transaction;
maximum monthly deposit limit is $20,000;
minimum withdrawal is $10;
maximum withdrawal is $10,000;
daily spending limit is $3000/$7000 for VIPs;
monthly spending limit is $16,500;
daily ATM withdrawal limit is $1,000;
monthly ATM withdrawal limit is $10,000
Instant eChecks
minimum available amount $5;
maximum – $50,000;
funds are reflected in the bank account within 2-5 working days;
average fee from $0.30 to $1.50 per transaction;
Play+
free registration in all Play+ casino programs;
available for cashing out winnings and purchases;
Visa, MasterCard and Discover cards are accepted for Play+ top-ups;
maximum amount to transfer funds to your account is $2,000 per day, $4,500 per week, and $10,000 per month;
VIP Play+ has higher limits
Pay Near Me
no fee;
funds are added to the account within 15 minutes;
$500 daily deposit limit;
$10,000 deposit limit over a 30-day period;
supports only deposits.
Cash at Cage
deposit limit from $10 to $100,000;
first withdrawal limit is $500 within 24 hours;
once the first transaction is completed, there are no restrictions on withdrawals;
supports cash withdrawal;
no fees for depositing or withdrawing funds
FAQ
Can I play online blackjack for real money in NJ?

Yes, online blackjack is legal in New Jersey and can be played for real money at the state's top online casinos, such as Poker Stars, WynnBet, and 888 Casino. If you are older than 21 years, feel free to choose one of the game options, read the rules, and place your bets!
What NJ online casino has the best blackjack odds?

The more decks played, the more difficult the probability becomes. For example, for a 4-deck game, the average chance of winning is about 42%. At the most played casinos in New Jersey, blackjack has the following theoretical RTP (calculated for perfect strategy): Poker Stars: 99.67%, WynnBet: 99.37%, 888 Casino: 99.54% As you may see, RTPs are extremely high, and the game is worth playing.
Is it better to play blackjack online or in person?

Even though you get a live feeling in blackjack, online gambling has a few more benefits. Firstly, you do not need to wait for other players to bet while the dealer shuffles the cards. Also, online players do not need to waste time on the road to the casino. Secondly, almost all casinos offer pleasant bonuses, which is not the case in land-based casinos. Online players also have an opportunity to use hints or flashcards. Third but not least, you are not distracted by other players and are completely focused on your winnings. In addition, in online casinos, the stakes are often much lower, which allows players to invest less money in the game.
Can you count cards in online blackjack?

Online casinos use a tool that shuffles the cards every time a new hand is dealt. You never know when the decks have been shuffled.
When should you hit in blackjack?

In most cases, players should hit 8 and everything less but settle for 13 or higher. If the hand counts 17-20, players should stand.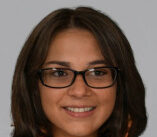 Article by
Joyce
Tyler
Joyce is an experienced content creator and iGaming industry veteran. She has more than 8 years of experience in the field, and for the last 3 years, she's been focused on creating content for the online casino industry. Joyce is also an aspiring game reviewer, with a particular passion for classic table games like blackjack and baccarat. She likes finding new ways to make these games interesting and fun for our readers.