Casinos in Atlantic City - A 2023 Brief Review of All Ten AC Casinos
Aside from Las Vegas, Atlantic City, is the US spot most Americans associate with gambling. It is a place where excitement and entertainment converge on an iconic Boardwalk, where luxurious resorts put on captivating shows and offer low to high-stakes gaming. That blend has made this city a premier tourist destination for over four decades. 
Hence, read on to find out about the establishments AC provides regarding gambling fun.
A Quick History of Gaming in Atlantic City
Once a humble seaside resort, Atlantic City underwent a robust transformation in the mid-1970s that changed its fate forever. In 1976, the Garden State legalized gambling, sparking the rise of Atlantic City as a US mecca for gaming.
Resorts Casino Hotel became the initial AC casino to open its doors in 1978.
Soon after, the iconic Boardwalk boasted multiple such locales, including the famed Caesars Atlantic City and Trump's Taj Mahal. 
It was not long before the city's flourishing casino sector drew famous entertainers, like Liberace, Wayne Newton, and Dolly Parton, inside its stunning showrooms.
However, AC faced economic challenges in the late 20th century. Its revitalization began in the 2000s with the introduction of locales like the Borgata Hotel Casino & Spa.
In 2013, New Jersey became the first US state to allow online casinos, and many of Atlantic City's gambling operators quickly entered this sphere, offering world-class game-of-chance entertainment remotely. Read more on the history of gambling in Atlantic City in our article. 
Active AC casinos in 2023
New Jersey's gambling hub features nine captivating gaming properties that grace its iconic Boardwalk. Well, ten counting the minuscule Wild Wild West locale. In the subheadings below, a concise rundown follows of these venues with vital information on each one.
Bally's Atlantic City Hotel & Casino
Regarding standings of top Atlantic City casinos Bally's spot at 1900 Pacific Ave makes the top of any such list.
Operated and owned by the world-famous Bally's Corporation, an interactive gaming corporation based in Providence, Rhode Island, this is one of the most impressive hotels on the AC Boardwalk, offering more than eleven hundred rooms.
Opened in December of 1979, Bally's gambling floor sprawls eighty-three thousand feet, and its most notable dining establishments are Carluccio's Pizza, Jerry Longo's Meatballs & Martinis, and Guy Fieri's Chophouse.
Borgata Hotel Casino & Spa
Found on 1 Borgata Way, this gaming resort, run by MGM International and owned by Vici Properties, is the vastest hospitality one in New Jersey. It has twenty-eight hundred rooms and usually gets referred to as the top-grossing venue in the state, putting up stunning Atlantic City casino revenue numbers each year. It has around six thousand employees, with its peak revenues in 2022 coming to $730 million.
The Borgata began accepting guests in July 2003, and it is home to around four thousand slots and one hundred and eight table games.
Caesars Atlantic City
Here is a luxury complex on 2,100 Pacific Avenue, which began operating in mid-1979. It boasts an ancient Roman and ancient Greek theme, featuring a shopping center, the Playground Pier, a tower hotel, and around three and a half thousand slots.
The casino floor at Caesars Atlantic City gets divided into four areas, Palace East, Slots, Poker, Table Games, and the best-reviewed fine dining choices at this establishment are Gordon Ramsay Hell's Kitchen, the KWI Restaurant and Noodle Bar, and Morton's The Steakhouse.
Golden Nugget Atlantic City Hotel, Casino & Marina
Opened in 1985 as Trump's Castle, the Golden Nugget Atlantic City is a resort sitting on 14.6 acres of land on 1 Castle Boulevard. Its signature attractions are the Farley State Marina and The Deck. High-end eateries here are Lillie's Asian Cuisine, Vic & Anthony's, and the Chart House.
Casino has undergone several renovations in 1997, 2006, and 2011. It now has a 426-seat theater and a 2,000-seat ballroom. Golden Nugget visitors can enjoy thousands of gaming products here on top of premium live entertainment.
Hard Rock Hotel & Casino Atlantic City
Part of the Hard Rock franchise, this technically Seminole Tribe-operated venue initially got launched in 1990 as the Trump Taj Mahal. It got rebranded as the Hard Rock in 2017 and currently boasts a one hundred and sixty-seven thousand square foot gaming area.
Its hotel offers two thousand rooms, and inside this casino, on 1000 Boardwalk, patrons can find some twenty-one hundred reel spinners, and several restaurants, with the Old-World Italian-inspired one named Il Mulino being a standout dining place here. Though, the Japanese cuisine Kuro is another terrific choice.
Harrah's Resort Atlantic City
Located on 777 Harrah's Boulevard, in the marina district of AC, Harrah's Resort is a highly-touted New Jersey casino-hotel, listing more than twenty-five hundred rooms and a gaming space that spreads out over one hundred and sixty thousand square feet.
Harrah's attempts to deliver electric entertainment paired with superior amenities to anyone visiting, doing so by hosting A-list DJs who play at its Pool After Dark nightclub. Plus, supplying delicious meals at McCormick & Schmick's restaurant and Gordon Ramsay Steak. Harrah's Resort got up and running in 1980 and has been an Atlantic City staple for four decades.
Ocean Casino Resort
Ocean Casino Resort is the northernmost gaming establishment on the Boardwalk, operating since 2012 when it got founded as Revel.
Six years later, this spot adjacent to the Showboat Hotel changed its name to the Ocean, reopening under the public ownership of AC Ocean Walk. Its tower is the fourth tallest in the state and the highest in AC.
The complex has thirteen restaurants, two nightclubs, multiple swimming pools, and a duo of live entertainment showrooms. Its gaming space gets listed at one hundred and thirty thousand square feet, supplying gaming action via one hundred and thirty tables and two thousand and five hundred slots.
Resorts Casino Hotel
As mentioned above in the history section, this was the first casino hotel in the state. And it was the initial licensed casino operating in the US outside of Nevada.
The structure, the Chalfonte-Haddon Hall, which hosted it, got built in 1904, but the casino inside it went live in 1978. 
The venue's Rendezvous Tower went up in 2004, providing four hundred and fifty-nine rooms and implementing an exterior Art Deco style synonymous with New York and the Roaring Twenties. The address of the Resorts Casino Hotel is 1133 Boardwalk, and its gaming sector is one hundred square feet housing around twenty-five hundred slots and video poker machines, complemented by more than seventy gaming tables.
Tropicana Atlantic City
Operated by Caesars Entertainment and owned by Gaming and Leisure Properties, the Tropicana Atlantic City, on 2831 Boardwalk, is a resort that has graced AC since 1981. It gets most recognized for its thirty restaurants and thirty shops, three thousand slots, and more than two thousand hotel rooms.
Most of the dining and entertainment options at the Tropicana are in its complex named The Quarter, which has four pools, several spas, an IMAX theatre, and a top-end showroom.
Wild Wild West
Wild Wild West is a casino, on the smaller side, scope-wise, compared to the others listed in this article, sandwiched between Bally's and Caesars in Atlantic City, on 2100 Pacific Ave. Naturally, the motif here is a Western one, and it supplies a stunning mix of food choices, gaming picks, bars, and musical entertainment.
Know that only table games and reel spinners are available here, and locals love this place because of its $5 table bet minimums.
Casino War and Craps are a few favorites here, and so is an electronic game called Video Big Wheel. Wild Wild West opened in 1997 as an expansion of Bally's.
Games found at AC casinos
Atlantic City casinos offer a diverse range of gaming products catering to varied gambler preferences. These include classics like roulette, blackjack, craps, and baccarat, which are widely available, supplying thrilling table action. Additionally, card fanatics can enjoy multiple poker gaming variants. Plus, Texas Hold'Em and Omaha are on hand in dedicated poker rooms. 
Slot machines of the old-school and modern kind are also on hand in AC, delivering reel-spinning action infused with vast selections of themes and features. Many casinos in Monopoly City also feature specialty games like keno and skill-based shooters. These diverse offerings ensure visitors can track down their preferred form of gambling entertainment within Atlantic City's vibrant casino scene.
Poker at casinos in Atlantic City
AC is home to three poker rooms. The top one with over fifty tables is at the Borgata, a world-renowned spot for tournaments, hosting Hold'Em, Stud, and Omaha action for two decades. The other two gaming properties in Atlantic City with dedicated card sections are the Tropicana and Harrah's. The first has ten tables, auto-shufflers, cocktail service, and discounted rates with a minimum of four hours of cash play. The latter normally houses around forty tables, with most set up for eight gamblers. The games here are mainly Texas Hold'Em ones and know that there is usually a 3/6 fixed limit on these.
Atlantic City sportsbooks
At the time of writing, all nine casinos in Atlantic City have retail sportsbooks. Additionally, sports betting parlors can get found in AC at Monmouth Park, The Meadowlands Racetrack, and the Freehold Raceway. And for this batch, Wild Wild West Casino has the most massive sportsbook in the city.
New Jersey permitted land-based sportsbooks to operate in the state swiftly after the fall of PASPA in 2018, and the first brick-and-mortar establishment that jumped on this opportunity was the Borgata Hotel Casino & Spa, which began accepting sports bets in June of that year. In 2019, this AC brand announced the creation of a new $11 million Atlantic City sportsbook venue.
Closed Atlantic City casinos
Aside from the ten operational Atlantic City casinos, we list here three famed properties that have shut down due to various circumstances in the past decade.
The Atlantic Club Casino Hotel
Formerly known as the Bally's Grand, The Grand, the Golden Nugget, and the Atlantic City Hilt, the Atlantic Club closed up shop in 2014. That occurred because of dwindling visitor numbers from enhanced competition from gaming locales opening up in neighboring states. It originally opened in 1980 at the Boardwalk's southern end, incorporating a beach resort theme.
Showboat Atlantic City
The Showboat closed as a casino in the same year as the Atlantic Club (2014). It was a sixty thousand square foot casino with a sixty-lane bowling alley. It launched in 1987 and underwent a massive renovation in 1995, morphing this resort's theme into a Mardi Gras one. It was active on 801 Boardwalk, owned by real estate developer Bart Blatstein. 
Trump Plaza
Situated on 2500 Boardwalk, designed by Alan Lapidus, the Trump Plaza was a hotel-casino that remained in operation from 1984 to 2014. That was not a good year for AC casinos. It opened as Harrah's at Trump Plaza, on a 2.6-acre plot right next to Caesars Atlantic City, offering six hundred hotel rooms and a sixty thousand square foot casino. 
In pop culture, this casino gets best-recognized as the site of WrestleMania IV and V. Though the truth is that both these events got held at the Atlantic City Boardwalk Hall and only got billed as happening at the Trump Plaza because Donald Trump sponsored them. The Trump Plaza had been in rough shape since the 1990s, and in 2011, a decision to sell got made, but until 2014, no buyer could get tracked down.
FAQ
How many casinos are on the Atlantic City Boardwalk?

Currently, there are nine AC casinos on the city's Boardwalk.
What are Atlantic City's casino revenues?

In 2022, net revenues exceeded $3.3 billion.
What is the most popular Atlantic City online casino?

According to most NJ residents, that honor falls on the Borgata.
What is the oldest casino in Atlantic City?

The oldest one is Resorts International opened in May 1978.
Are the drinks free in Atlantic City casinos?

Active gamblers can get beverages on gaming floors for no extra cost at top Atlantic City casinos.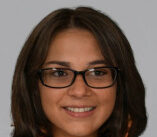 Article by
Joyce
Tyler
Joyce is an experienced content creator and iGaming industry veteran. She has more than 8 years of experience in the field, and for the last 3 years, she's been focused on creating content for the online casino industry. Joyce is also an aspiring game reviewer, with a particular passion for classic table games like blackjack and baccarat. She likes finding new ways to make these games interesting and fun for our readers.