Is Online Betting Legal In NJ: Everything You Need to Know
NJ has led the charge in legalizing internet wagering in the United States. This state first permitted online casinos in 2013, followed by online sports betting in 2018. As a result, the gambling industry in the state has flourished and experienced significant growth, leading to its popularity boom.
Nowadays, you can bet anywhere in NJ from the comfort of your home. Find out everything about the regulations and benefits of online betting in this article.
NJ Online Betting: Legal Requirements
Betting is legal in NJ, but there are some requirements to be followed. To bet online in New Jersey, players must be physically present within the state's borders.
They must also be adults at the age of at least 21. All requirements related to online wagering in this state are governed by the New Jersey Division of Gaming Enforcement (DGE). This regulatory body oversees gambling activities, including sportsbook wagering, online casinos, poker, and more.
New Jersey Online Betting: Key State Regulations
As the DGE oversees this sector, they issue strict regulations ensuring safety and fairness for all NJ bettors. Casinos on the Garden State territory must get a license from this regulatory body and adhere to its rules to operate lawfully. Some key regulations are:
Responsible gaming: All sportsbooks must promote responsible wagering practices. They need to provide resources to assist players who may have gambling issues.
Geolocation: This is a regulation that makes casino sites verify a player's location and confirm whether or not they are within NJ borders.
Safety: All wagering sites must implement high-end security measures to safeguard their users' personal and financial data.
Fair gameplay: Any type of wagering game must have completely random outcomes. Using random number generators is a must.
Taxation: Gambling websites must pay taxes on their revenue, with which they contribute to state programs and initiatives.
Note: All regulations are subject to change. That's why it's important to keep up to date with the latest legal changes by checking out DGE websites.
Benefits of Online Betting in New Jersey
Online betting provides numerous benefits for gamblers in New Jersey. It allows placing bets from the comfort of your home without visiting a traditional brick-and-mortar casino or a sportsbook.
Online wagering sites offer many promotions that can give players an edge over the house, increase their winnings, or present them with free bonuses like free spins.
Players benefit from online betting, and the state does too! Every year, taxes from such casinos contribute millions in revenue, creating jobs for NJ locals and funding many state programs.
Conclusion
Online betting is entirely legal in New Jersey as long as players are 21+ years old and located within this state.
The DGE governs and enforces regulations on overall betting activities within NJ. This way, fairness, safety, and a positive player experience are guaranteed. As a player in the Garden State, you must understand all regulations and select reputable and licensed sportsbooks to enjoy your gambling experience.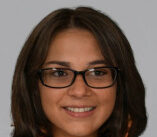 Article by
Joyce
Tyler
Joyce is an experienced content creator and iGaming industry veteran. She has more than 8 years of experience in the field, and for the last 3 years, she's been focused on creating content for the online casino industry. Joyce is also an aspiring game reviewer, with a particular passion for classic table games like blackjack and baccarat. She likes finding new ways to make these games interesting and fun for our readers.