Role of the New Jersey Gaming Commission in Atlantic City
The New Jersey Gaming Commission is a crucial organization responsible for oversight of all casinos in NJ. In this article, we will delve into this commission's functions, its objectives, and its impact on the industry. We will share valuable insights on how its regulations work, how it helps responsible gambling practices and more.
What is the NJ Gaming Commission?
The New Jersey Casino Control Commission, also known as NJCCC, is a regulatory body that plays a crucial role in monitoring the state's gambling industry.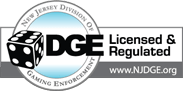 It was established with the Casino Control Act, N.J.S.A 5:12-1 et seq. of 1977. Since then, it has overseen casinos from Atlantic City while ensuring the integrity of the state's gambling industry. It maintains public confidence in this sector by issuing new rules for all casinos and following their adherence to existing norms.
NJCCC Licensing: Regulatory Responsibilities
A primary function of this commission is licensing casinos, including all gambling-related sites. Every active casino needs to obtain a license from this commission. To get one, they need to undergo thorough background checks, including:
Financial stability assessments
Good reputation
Honesty and integrity
The NJCCC has full authority to revoke or suspend licenses issued to any gambling site within its control. That happens if these gambling facilities fail to comply with set rules or if they engage in any form of unlawful action or misconduct.
What is Casino Key Employee Licensing?
This commission, as part of its regulations, requires key employees in facilities like casinos to hold a valid license. Its license is known as the "Casino Key Employee License" and is issued to managers, executives, or supervisors.
This ensures that individuals in positions of authority meet strict regulatory standards. That is done to secure the overall integrity of all gambling sites in Atlantic City.
How Does NJCCC Ensure Fairness & Compliance
NJCCC maintains a fair and transparent gaming environment for all gambling enthusiasts through its policies. It collaborates with DGE to enforce strict rules that govern the gambling industry in Atlantic City.
The New Jersey Division of Gaming Enforcement is responsible for conducting ongoing investigations. It can audit gambling sites in Garden State and ensure that they comply with the Casino Control Act issued by NJCCC, which includes other regulations.
This collaboration helps to maintain high standards in all NJ gambling sites and safeguards all sides' interests.
Responsible Gambling Initiatives on NJ Territory
The New Jersey Casino Control Commission is a regulatory body promoting responsible gambling practices. It supports various initiatives that aim to prevent problems with gambling (non-profit organizations or government programs).
These efforts include providing resources and support for individuals struggling with gambling addictions. An example is their close cooperation with casinos working to implement self-exclusion programs.
Conclusion
The NJ Gaming Commission plays a major regulator role and oversees all Atlantic City casinos. It ensures a fair, secure, and enjoyable gaming environment for players and casinos.
By maintaining a high standard and strict regulations and by promoting responsible gambling, this commission contributes to the proper development of the industry.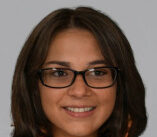 Article by
Joyce
Tyler
Joyce is an experienced content creator and iGaming industry veteran. She has more than 8 years of experience in the field, and for the last 3 years, she's been focused on creating content for the online casino industry. Joyce is also an aspiring game reviewer, with a particular passion for classic table games like blackjack and baccarat. She likes finding new ways to make these games interesting and fun for our readers.