Everything You Need to Know About the Legal Gambling Age in NJ
The gambling industry in New Jersey is subject to strict regulations, ensuring players enjoy a safe gaming environment. One such aspect of these regulations is the minimum legal age at which you can play. This limitation can differ depending on what activities you prefer to wager on, as they can be online casinos, sports betting, poker, lottery, bingo, horse racing, etc.
This article will provide an in-depth look at the minimum legal age for gambling. In addition, we will cover the age restrictions for different wagering activities.
What is the Legal Gambling Age for Different Gambling Activities in NJ?
If you plan to bet in New Jersey, you must know that all wagering activities have their lawful limitations. Age limits are part of them. They range from 18 to 21 years old. Below, we will specify the regulations for each type.
Online Casinos and Poker
To play at any online casino or poker room in NJ, you must be at least 21 years old. That is a requirement to which all licensed online sites adhere. This restriction ensures responsible gambling and player protection.
Sportsbook Betting
Like online casinos, any active sportsbook in New Jersey has a minimum age requirement of 21. If you are underage, you cannot register with any platform legally.
Horse Racing
If you are interested in betting on horses, you must be at least 18 years old. That is the legal age in New Jersey, both for online and racetrack wagers.
Daily Fantasy Sports
For daily fantasy sports fans, the legal age to participate is 18. Most major DFS sites like FanDuel and DraftKings require age verification during registration for players to gamble or enter any contests.
Lotteries
For lotteries in the territory of New Jersey, players must be of age 18 or above to participate. Lottery tickets can be purchased online or in retail if the buyer can prove their age.
Bingo
The minimum age to wager on bingo in NJ is 18. The limitations go for both bingo halls and online bingo sites, as this ensures responsible gambling.
Why It's So Important to Gamble With Licensed and Regulated Providers
While many offshore online casinos and betting sites offer lower age limits, avoiding them and gambling with casinos licensed in NJ is better. Playing at offshore sites can put you at risk of scams, unfair gaming and gambling practices, lack of player protection, and more. In addition, gambling at such places may even break the law, causing trouble.
All NJ-licensed gambling sites are strictly regulated by a state agency (NJDGE).
The New Jersey Division of Gaming Enforcement ensures a safe and secure gambling environment for all players. By playing on sites regulated by NJDGE, you can be confident in transparent, fair policies that adhere to all legal requirements.
Conclusion
Understanding the legal age limits for various gambling activities in NJ is crucial. Abiding by these regulations, players can enjoy a safe experience by avoiding legal issues. One of the most vital things about wagering online is a secure environment.
NJ age regulations ensure that and contribute to responsible gambling. So stay informed and play responsibly within New Jersey's legal framework, and you'll be well on your way to finding an engaging experience.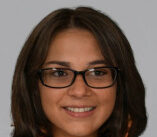 Article by
Joyce
Tyler
Joyce is an experienced content creator and iGaming industry veteran. She has more than 8 years of experience in the field, and for the last 3 years, she's been focused on creating content for the online casino industry. Joyce is also an aspiring game reviewer, with a particular passion for classic table games like blackjack and baccarat. She likes finding new ways to make these games interesting and fun for our readers.