Update: Palms Social is now Red Star Social
We've written a little guide for all who are planning their trip to Austin, Texas and like to play offline poker.
There are about 10 poker clubs in the city itself, which is quite a lot if you compare Austin and neighboring cities.
You can play poker at bets such as:
1 – 3 dollars
or $2 to $5.
A lot less often 5 to 10 bucks.
With our experience, we recommend visiting the Palms Social Club ((512) 953-8388, 9070 Research Blvd Ste 105) first.
Palms Social Club Games Featured
1-2 No Limit Hold-em*
1-3 No Limit Hold-em*

dealer's choice bomb pots
$1k to Match Stack

2-5 No Limit Hold-em*
5-5 No Limit Hold-em*
5-10 No Limit Holdem*
1-2-5 Pot Limit Omaha*
5-5 Pot Limit Omaha*
1-2-5 Big-O*
5-5 Big-O*
2-7 No Limit Single Draw
5-10 Mixed Games
*games featuring double board bomb pots
Palms Social Club Quads Promo
table quads or better with both hole cards playing & receive free monthly membership
Free One Month Membership
any quads or better in holdem, quad 8s or better in pot limit Omaha games
Palms Social New Member Promotions
Free One Month Membership
3 Hours of Free Play
Palms Social Club Big O-Player Promotion
Buy Two Hours of Play, Enjoy One Free
Only Available to Big-O Players
And then the other poker clubs:
ATX Card House
One Time Card House
Bullets Card Club
The Lodge
Shuffle 512
ATX Monte Carlo
Texas Card House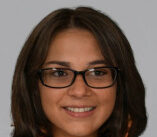 Article by
Joyce
Tyler
Joyce is an experienced content creator and iGaming industry veteran. She has more than 8 years of experience in the field, and for the last 3 years, she's been focused on creating content for the online casino industry. Joyce is also an aspiring game reviewer, with a particular passion for classic table games like blackjack and baccarat. She likes finding new ways to make these games interesting and fun for our readers.