Best Online Poker Sites in New Jersey
When New Jersey passed a bill that allowed for the operation of internet gaming sites, many online poker sites launched their operations in the state. The NJ Division of Gaming Enforcement started issuing permits to organizations in 2013. Since then, Garden State residents have been able to access NJ legal online poker and casino games. New Jersey is one of four states in the US that has legalized all forms of poker, including online poker. You'll also be able to discover more about the different New Jersey poker sites, how to create an account, and what bonuses are available.
Best New Jersey Poker Sites
1
888 Casino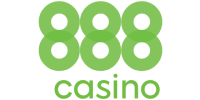 Bonus
No Deposit Bonus $20
$20 sign-up bonus
$500 bonus on your first deposit
600+ games available
2
WynnBET Casino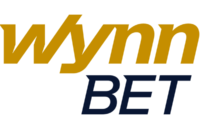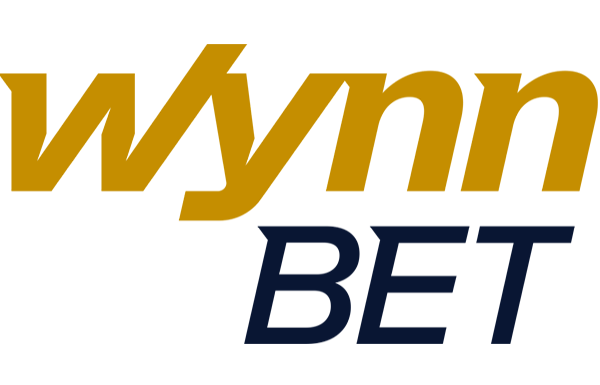 Bonus
100% Match Sign-Up Bonus
Accessible via desktop and mobile devices
Can play free and real-money casino games
WynnBET Casino app is functional and easy to use
3
BetMGM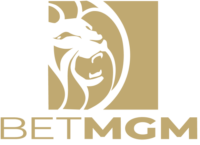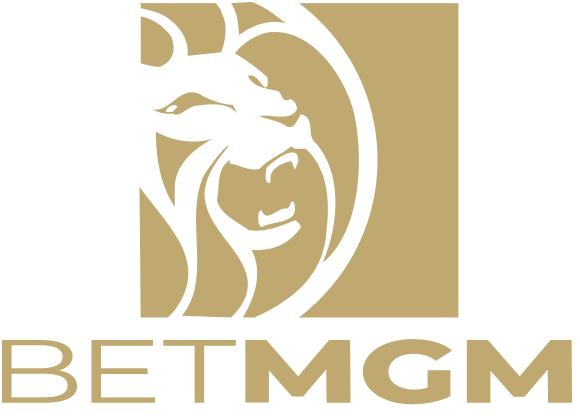 Bonus
$1,025 Deposit Bonus
100% up to $1,000 deposit bonus
$25 Freeplay bonus
24/7 Support

Bonus
Pros&Cons
✓
100% up to $600 on deposit
✓
Bet $1 get $100 free play
✓
Attractive bonuses and promotions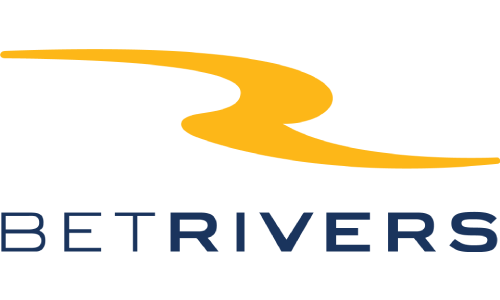 Bonus
Pros&Cons
✓
New members can choose from four different deposit bonuses
✓
Each bonus dollar must be wagered once before withdrawing
✓
Withdrawals are processed instantly
List of the Best NJ Online Poker Sites
888 Poker

888 Poker New Jersey launched an operation in 2013. It was among the first sites to have poker rooms for gamblers. It is second to PokerStars in terms of the largest network of poker games in NJ.
Bonus: 100% up to $1,500 first-deposit bonus + $20 free no-deposit bonus
When you join 888 Poker, you get $20 for free just for signing up. You also get a 100% bonus on your first deposit of up to $1,500. That means if you deposit $1,500, you can play with $3,000!
The only notable difference between 888poker and WSOP.com is their color schemes; players will find the same software and online experience on both New Jersey poker sites.
888 Poker also has a daily freeroll where you can win games. Plus, the 888poker app makes it easy to play on your phone or tablet.
Borgata Poker
Borgata Poker is a part of the Partypoker Network. This means that you can play with other people from BetMGM and Partypoker. You can access Borgata Poker on your desktop computer, iOS phone, or Android device. Plus, Borgata has special games that you won't find at other sites. When you join, use the promo code POKPLAY to get up to $75 on your first deposit plus a bonus matching your deposit up to $1,000.
Bonus: 100% match up to $1000 first-deposit bonus + Up to $75 free in tournament tickets with deposit
Borgata and MGM are very similar – they both have tournaments, promotions, and player pools. The only difference is that Borgata has more online casino games. And, don't worry – Borgata Poker is totally safe and legal! It's licensed by the Division of Gaming and Enforcement of NJ.
Pala Poker
Pala Poker is a standalone poker network that offers desktop apps, iOS apps, and Android apps. One of the benefits of Pala Poker is the smaller player pool, which could mean easier competition for tournaments since there are limited hours.
Bonus: 100% match up to $500 first-deposit bonus + Up to $25 free
Although Pala Poker is a Borgata Hotel Casino partner, same as BetMGM and partypoker, it doesn't have the same player pool as these other networks. This makes one wonder why it's still around since there are rarely any people in the poker rooms on these other networks – especially compared to Borgata's poker room.
PartyPoker
PartyPoker NJ is a NJ online poker site that lets you play against other people from the comfort of your own home. It's partnered with the Borgata, so playing there will be awesome! Recently, they changed their app to make it easier for people to use on their mobile phones.
Bonus: 100% up to $1000 in deposit bonuses + $25 free on sign up for new players
They also added some fun extras, like a new hand replayer, an easier way to find tournaments, and even cool chat bubbles with emojis and animations. If you sign up for PartyPoker NJ through our link , you can get $25 for free!
PokerStars
PokerStars NJ is an online poker app where you can play different kinds of poker games, including Texas Hold'em, Omaha, and Stud. It's the same company that has been around for a long time and now they have a version just for people living in New Jersey or Pennsylvania.
On March 21, 2016, PokerStars became partnered with Resorts Casino in order to obtain its New Jersey gaming license.
Bonus: 100% up to $600 deposit bonus + play 1 hand and get $50 free
You can choose from different types of poker games, like tournaments and cash games. They also have some really fun games, like Zoom Poker and Spin & Go Flash, which are fast-paced and perfect for playing on your phone.
The software looks great and it's easy to find the right game or tournament that you want to play. You can even set up your own private poker club with friends so you can all play together online. To get started, all you need to do is download the PokerStars app and sign in. You'll even get a free $50 if you just play one hand!
WSOP.Com
WSOP.com is an exciting website with lots of fun poker tournaments! It has a special bonus for new players where you can get up to $1000 cash back when you deposit and a $25 free bonus code.
Bonus: 100% up to $1,000 first-deposit bonus + $25 free on deposit
WSOP.com has 888's significantly improved software. They also have 'Blast Sit & Go's' which are super-fast games that you can play on your phone or tablet.
Before you start, you'll pick a buy-in from 10 cents to $30. Then the prize pool can be multiplied up to 10,000 times your buy-in.
Best Poker Bonuses
| | |
| --- | --- |
| Poker Website | Welcome Bonus |
| WSOP.com | 100% up to $1,000 first-deposit bonus + $25 free on deposit |
| 888poker | 100% up to $1,500 first-deposit bonus + $20 free no-deposit bonus |
| PokerStars | 100% up to $600 deposit bonus + play 1 hand and get $50 free |
| BetMGM Poker | Up to $75 in tournament tickets with deposit |
| PartyPoker | 100% up to $1000 in deposit bonuses + $25 free on sign up |
| Borgata Poker | 100% match up to $1000 first-deposit bonus + Up to $75 free in tournament tickets with deposit |
| Pala Poker | 100% match up to $500 first-deposit bonus + Up to $25 free |
NJ Poker Bonuses
Poker bonuses come in a different form. Rewards varied with different NJ poker sites. Below you can learn more about each type of bonuses:
No deposit bonuses: Some reviewers make use of the no deposit bonus for NJ online poker rankings. Sites that have a better offer for newcomers often demonstrate a higher rank. Newbies usually are given the bonus up to $30. However, different casinos have wagering requirements for bonus withdrawal, so you should clearly read terms and conditions to avoid misunderstandings with the casino site and save your time.
Welcome bonuses: It is the standard for all casino sites in NJ. Most of the sites offer a welcome match bonus of 100% for up to a deposit of $500. When you play more games, you increase your points needed to clear your bonus.
Free tournament entries: There are a lot of top gambling websites that frequently run freerolls. Players are allowed to compete and win daily prizes with the program, and this bonus is common for NJ online casinos that often organize tournaments.
Loyalty bonuses: You can always reload your account when you play games with any online poker NJ site. There are bonuses for recharging with a similar but lower rate as compared to a welcome offers. You get this bonus when you deposit real money to the casino account.
Offline promotions: These bonuses vary from free tickets to a special event or a qualification for particular loyalty programs.
Online Poker in New Jersey: Variations
Cash games: The chips that are used in playing the game has a monetary value. The six-max game with full-ring is the most popular of these variants.
Poker tournaments: When you talk about rules in poker, these options top the chat. Here, players buy a pile of chips until a single player gets all the chips.
SNGs: Nine seat table is the format for this type. This game operates a fixed start with three players taking the pay.
Fast-Fold Poker: This variant is like a hybrid of both the tournament and the cash games. Nine players try to get for a hand that is combined from each pool.
Play Online Poker on Mobile
Mobile devices such as smartphones and tablets can be used to play real money games in New Jersey casino apps.
All poker games are compatible with Android and iOS devices, while desktop PCs offer compatibility.
Banking Methods for NJ Poker Gamblers
Most New Jersey online poker sites have various deposit options for players. Mastercard, PayPal, ACH, and PayNearMe are ways the player can deposit money to start playing. Withdrawal can be made through ACH or at the cashier's cage of a casino. You should carefully check the banking methods offered by the casino site, as you have to be sure the chosen platform has the option you need.
What is more important, pay attention to the fact that legal online poker sites that offers cryptocurrency as a banking method cannot be considered as reliable one, so avoid playing on such platforms.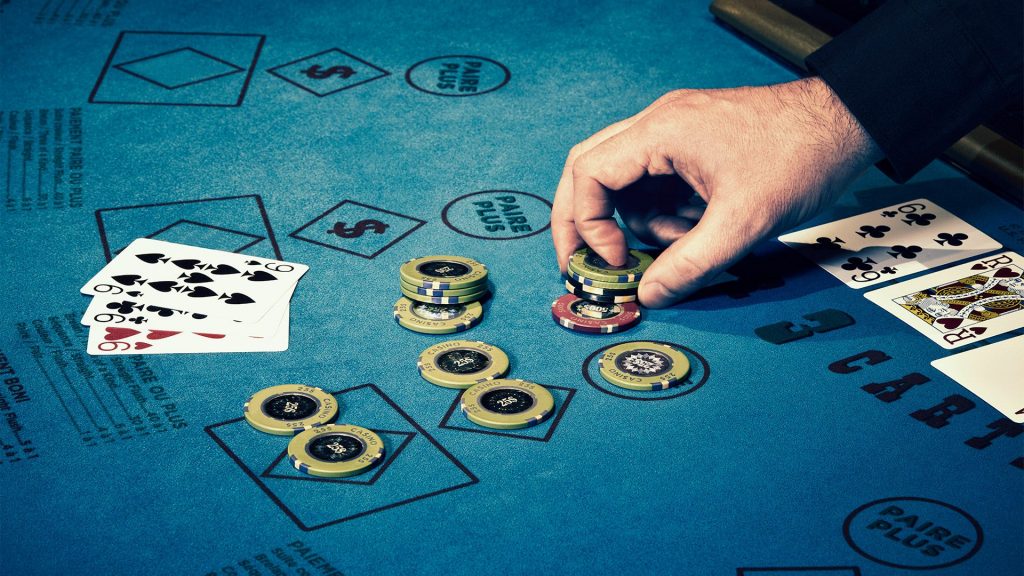 How to Play on The Best Poker Sites in NJ?
Poker is a simple card game, but it will require you a strong strategy. Those people who have won jackpots playing poker for real money are surely good strategists. As a player, you need to read the actions of your opponent to know when to fold, bluff, or call bluff for someone else. Before playing, you have to know simple rules below:
Royal flush – It is the highest-ranking hand (All the same suit with sequence A-K_Q-J-T)
Straight flush – All sequence of the same suit like 9-8-7-6-5
Four of a kind – This shows that you have four (4) cards of the same kind as A-A-A-A.
Full house – It means you have three (3) cards of each kind and a pair
Flush – It means that you have five 5) cards all the same suit
Straight – You have five (5) cards of consecutive rank like 7-6-5-4-3
3 of a kind – You have three (3) cards of the same value like 6-6-6
2-pair – You have two pairs like 9-9 and 4-4
Pair – It is any pair of cards such as 3-3 or A-A
High card – It is your highest card
You have to understand that there is a 52-card deck used.
The game can accommodate between 2 to 10 players at a time. More gamblers can play with the availability of a bigger table and space. The dealer deals a card to everyone starting from the player on his left. Each one receives two cards when the dealer is done. The first player to act will have any of the two options below:
Either to bet (for the No-Limit Hold'em which allows any amount for a bet)
Check (which is doing nothing)
Rest of the players have the following options when a player decides to bet:
Call– Means to match the amount raised by the first player into the pot
Fold– Means to give up a hand and the chips already dropped into the pot
Raise-This option is to put more chips
The actions above continue until all the chips are now in the middle. You would see this happen in New Jersey online poker, and offline game houses. After the first betting round, the dealer deals with the third card, the flop. Every New Jersey poker online player can either raise a hand or fold. The fourth and fifth cards also follow suit with the same options to raise a hand or fold. After the final betting, if two players or more still have more than one hand, all cards will be exposed to see the one with the highest value, a player with this hand is the winner of the game.
Live vs Online Poker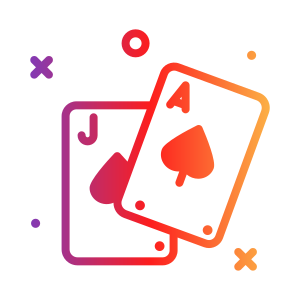 New Jersey residents who used to live poker games should learn some aspects before joining the world of online poker games. First, they should understand that how the game is going is different from live poker. Some people may be confused because everything in online poker happens much faster than in live games.
Also, the variety of gamblers is wider, as online poker can be played by anyone who meets the requirements set by the website and law. That is why it is important to understand that although virtual game stakes and competitors are quite real. It is highly recommended to start with free games to adjust to the new pace and to learn more about game, as the player should be confident in his or her skills before start playing poker for real money.
Real Money Online Poker Tournaments
Online poker tournaments are special events that happen on the internet where players can compete against each other for prizes. In the United States, some of the biggest online poker tournaments are happening every year with guarantees of more than $1 million up for grabs!
The World Series of Poker is one of the most well-known and happens yearly. Ten gold bracelets are awarded to online players in New Jersey and Nevada.
Another big tournament is the NJCOOP Tournament at PokerStars which offers up to $2 million in prizes.
888Poker NJ also has impressive tournaments with a guarantee of up to $1 million. The Borgata Poker Open Main Event, which is accessible through the Partypoker Network, offers a $1 million guarantee but has a high buy-in of $3,500 per player.
Can New Jersey Online Poker Players Play Against People In Other States?
New Jersey allows people to play online poker with people from other states. Nevada, Delaware, and New Jersey are three states that share their online poker player pools. If you want to play online poker in New Jersey, you can join either WSOP.com (available only in Nevada) or 888Poker (available only in Delaware).
Michigan will be adding additional participants to the pool. Pennsylvania might join too, if they allow it. Though PokerStars has the most players in both Michigan and Pennsylvania, WSOP.com and 888Poker are still the biggest sites.
Online Poker Market to New Jersey Laws
The law in New Jersey, called A2578, was issued by Gov. Christie on Feb.26, 2013 to make sure online casinos are safe and follow the rules.
To do this the government watches over them and gives special permission (called a license) to make sure they can legally operate. That way, if you ever want to play games online, only licensed casinos can be used to ensure everything is safe and legal.
In New Jersey, people must be 21 years or older to join and play games. You can live in NJ or just come for a visit. The operators of the games have to pay 15% of their profits in taxes. Legal NJ poker sites online also need to check that each person playing is really who they say they are.
Poker FAQ
Is New Jersey online poker market legal?

Online poker is legal, and the New Jersey Division of Gaming Enforcement issues licenses to operators.
What are the best New Jersey poker sites?

You can choose your choice based on your requirement. However, PartyPoker, PlayMGM Poker 888, PokerStar NJ are top sites with amazing offers.
Do you have to live in NJ to play real money online poker?

No. But you have to be physically present within borders of the state during the playing.
Are there real money poker apps?

You can download relevant mobile app for real money poker from Apple or Play store. This will help you play mobile poker games.
How old a gambler should be to play play online poker in NJ legally?

The legal age for New Jersey players is 21.
Who is in charge of overseeing the casinos in New Jersey?

New Jersey Division of Gaming Enforcement is entitled to this procedure.
What about safety in playing on an online poker platform?

As long as you play poker on a trusted and licensed online gambling site, you can be sure that your data is secure, and the game is fair.
Written by: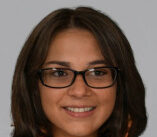 Article by
Joyce
Tyler
Joyce is an experienced content creator and iGaming industry veteran. She has more than 8 years of experience in the field, and for the last 3 years, she's been focused on creating content for the online casino industry. Joyce is also an aspiring game reviewer, with a particular passion for classic table games like blackjack and baccarat. She likes finding new ways to make these games interesting and fun for our readers.