A Deep Dive Into the Best State Casino Poker Rooms in Atlantic City
Atlantic City, NJ, is a mecca of gaming and gambling excitement, with hordes of eager players looking for the perfect poker room. In this article, we'll give you an in-depth look at some of the top places to play poker in Atlantic City and provide tips on how to pick the right one for you.
With our help, you'll be able to get the most out of your gambling experience in no time!
Atlantic City Hotel Casino & Spa Borgata
That is one of the biggest and best casino resorts in Atlantic City that is known to offer the best high-quality rooms. This place has 85 tables, making it also the largest poker room casino in this city.
Borgata Tournaments & Cash Games
Borgata hosts a variety of tournaments daily. This casino features games and tournaments for people of all skill levels. You can expect to find activities like no-limit Texas Hold'em, Seven-card Stud, and Pot-limit Omaha games here.
This casino is also a popular stop on the World Poker Tour, which advocates for its prestige and the size of events held in Borgata Hotel & Spa. In addition, there are plenty of popular events, like the Borgata Poker Open.
Promotions and On-site Benefits
One of the best benefits of Borgata poker rooms is their comfortable, smoke-free environments. There are beverages and food services, as this casino is also a hotel.
In addition to these on-site advantages, players can benefit from regular casino promotions like high-hand jackpots and various leaderboard challenges. Such activities may increase your winnings at this casino resort.
NJ Atlantic City Harrah's Resort
After Borgata comes yet another great choice for players in NJ, the Harrah's Resort in Atlantic City is a casino that features a modern 40-table poker room known as the Waterfront Poker Lounge.
If you visit this resort, you can experience a vibrant and inviting destination that's excellent for casual players who want to feel some thrill and for gambling veterans aiming to make it big.
Harrah's Resort Tournaments
Harrah's offers an interesting mix of daily tournaments and many ash games, with a focus on no-limit Texas Hold'em.
At this resort, players can passingly find games like Omaha and Stud, which depend on the on-site demand. The casino often hosts events like the WSOP Circuit that attract players from the whole state of New Jersey.
Promotions at Harrah's
In terms of amenities, you can expect an amazing smoke-free playing area in the Waterfront Poker Lounge. It has food and beverage services that can satisfy all players.
Harrah's offers various game-related promotions, including bad-beat jackpots, package prizes (can lead you to Las Vegas), free reward credits to new players ($1,000 worth), and others.
Tropicana Atlantic City
Tropicana is the third poker room resort on our list that offers an incredible but intimate gambling experience with its 18-table room.
This cozy poker area in Atlantic City, NJ, caters to many players that look for a calm poker round instead of a booming, busy one. A friendly environment is a fantastic accent to this room because of their excellent customer service.
Tropicana Poker Room Tournaments
This room offers daily tournaments to its players with varying buy-ins to accommodate poker players with different budgets.
The buy-ins and tournaments depend on the current poker demand. The room primarily features no-limit Texas Hold'em due to the cash game popularity. You can also play Pot-limit Omaha and Seven-card Stud, but again these depend on whether there's player interest.
Benefits & Promotions of Tropicana Poker
Alike the previous poker rooms in Atlantic City, Tropicana also offers a comfortable, cozy, and smoke-free space with an attentive table side for its players. In addition, poker players can enjoy a wide range of promotions, including high-hand bonuses, Caesars account reward credits, a free room, and more.
Honorable Mentions: Alternative Poker Rooms in Atlantic City
While Borgata is the biggest and Harrah's and Tropicana boast the same quality, there are other poker rooms in this city. An example of such is smaller ones like:
Golden Nugget Atlantic City: This casino offers a smaller 9-table poker room that also has daily tournaments and many cash games like Texas Hold'em.
Caesars Atlantic City: Yet another smaller room with eight tables that focus primarily on no-limit Texas Hold'em cash games.
With these two, we cover most of the major alternatives that are on-land-based. Of course, poker players have many other opportunities, like online rooms in digital casinos.
Best Online Poker Rooms in New Jersey: Atlantic City Edition
The brick-and-mortar poker rooms are not the only ones available in Atlantic City. Many players who prefer to stay at home can enjoy poker games in online casinos.
In Garden State, such activities are legal, and plenty of licensed online poker sites exist. These sites offer private poker rooms for players' convenience, including many tournaments and even better promotions (cashback, deposit matchup).
Some leading online poker sites in New Jersey include:
WSOP.com
PokerStars NJ
PartyPoker NJ
There are many others that cater to players of all skill levels, providing various cash game formats like Texas Hold'em, Omaha, or even Seven-card Stud.
Players can also participate in tournament series, such as the New Jersey Championship of Online Poker (NJCOP) or the WSOP.com Online Circuit events. To partake in such events, all you need is to register at one of these sites, verify your account, make a deposit, and you are good to go.
Author Note: All Atlantic City residents or visitors can enjoy such poker rooms anywhere, as long as it's within the state borders.
Tips for Selecting the Best Poker Room in Atlantic City
When selecting a perfect gambling location for yourself in Atlantic City, there are a few factors to consider:
Variety of Games: Make sure that your choice offers multiple preferred games, such as Texas Hold'em, Omaha, or Seven-card Stud.
Table Limits: Selecting a poker room is all about your budget. Make sure to pick one that caters to your limits and skill level. Look for a casino with a good range of table limits.
Tournaments: If you are interested in events that can bring in huge profits, you better check big casino rooms with lots of ongoing daily tournaments (like Borgata).
Many Promotions: Research all options and see if they offer plenty of promotions. Many casinos provide bad-beat jackpots or high-hand bonuses to increase player chances.
Amenities: What's better than a poker room that offers a friendly environment and amenities like beverages, a smoke-free area, comfortable sitting, and more?
While these tips may help you pick a suitable room, another thing to consider is the players' opinions. Reading other gambling reviews can greatly aid your choice-making.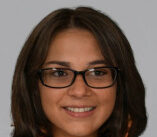 Article by
Joyce
Tyler
Joyce is an experienced content creator and iGaming industry veteran. She has more than 8 years of experience in the field, and for the last 3 years, she's been focused on creating content for the online casino industry. Joyce is also an aspiring game reviewer, with a particular passion for classic table games like blackjack and baccarat. She likes finding new ways to make these games interesting and fun for our readers.