NJ Self-Exclusion Process: Key Information for Responsible Gamblers
Promoting responsible gambling is a top priority for NJ regulatory authorities, online and at land-based casinos. One critical aspect of responsible wagering is the self-exclusion program, which allows people to restrict their access to any form of gambling facilities (voluntarily).
This article will provide an in-depth overview of the self-exclusion process. We will explain how gamblers can take advantage of this program and maintain control over their risky habits.
What is the Self-Exclusion NJ Program
This is a voluntary program that allows bettors to restrict their access to gambling facilities, including online casinos, sportsbooks, etc. This restriction can be applied for a set time or indefinitely. By joining, players make steps towards preventing gambling addiction and minimizing potential harm from excessive risky activities.
How to Self-Exclude from NJ Casinos
In New Jersey, this program is managed by the Division of Gaming Enforcement. To self-exclude, you must complete these steps:
Get an application form from the DGE's site, or visit the New Jersey Racing Commission. You will be given the form and instructions on how to fill it out.
Fill out your application by providing up-to-date personal info.
Submit your form at the DGE office in Atlantic City or the New Jersey Racing Commission in Trenton. If you choose the online form, fill and submit it on the DGE's site.
Verify your identity, which may require an ID photo.
After filling out a self-exclusion form and enrolling in this program, your name will be added to a list. With that, all licensed casinos in NJ will be notified and will prohibit you from entering and placing bets.
Self-Exclusion Program: Duration
NJ's self-exclusion program allows three different periods for players to choose.
One year
Five years
Lifetime
Note that a self-exclusion period cannot be changed or revoked once selected. If your request is for a year or five, you can fill in a removal request after this period passes. Lifetime self-exclusion is permanent, so it cannot be revoked under any circumstances.
Responsible Gaming Sites
Conclusion
NJ's self-exclusion program is vital for many individuals who wish to control their gambling habits. It allows people to minimize potential harm from irresponsible behaviors.
By understanding how this program works, bettors can enjoy a safer and more responsible gambling experience in New Jersey.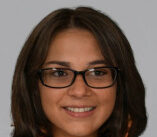 Article by
Joyce
Tyler
Joyce is an experienced content creator and iGaming industry veteran. She has more than 8 years of experience in the field, and for the last 3 years, she's been focused on creating content for the online casino industry. Joyce is also an aspiring game reviewer, with a particular passion for classic table games like blackjack and baccarat. She likes finding new ways to make these games interesting and fun for our readers.