Which Casino Games Offer the Highest and Lowest Payout Odds?
New Jersey is a haven for online casino players, offering various games with varying odds.
This article will examine the best and worst chances of winning at different casino games in NJ. By understanding these odds, players can make better decisions and increase their chances of big wins and fewer losses.
We will explore a list of games, their basic rules, and odds. Read on to get informed and make smarter wagers!
Which Casino Games Have the Best and Worst Odds
There are many games with great odds in online casinos in New Jersey, like video poker, craps, or roulette, but there's rarely a better one than blackjack.
Each has many versions with different odds that you'll see in online casinos, such as European Blackjack or Roulette, First Person Craps or Jacks, or Better Video Poker.
Below we will cover those with the best odds, so read carefully.
Blackjack
That is a popular card game available on many sites, with the primary objective to beat a dealer by having a hand value close to 21 (without exceeding it). Each card is worth its face value (5,6, etc.), while picture cards are worth 10, and Aces go for 1 or 11.
In this game, the house edge and the odds are relatively low.
For example, based on an online casino, this edge can be from 0.5% to 2% or more, like 4%. This will also change based on casino rules and player strategy (illegal card counting will significantly increase your chances).
While you should not count cards, there are ways to improve the odds of your factor. For a starter, pick a blackjack with favorable rules like 3:2 payouts Another thing that can help is to avoid side bets, never play 6:5 Blackjack and if possible, surrender 16 against 10.
Online Craps
Craps is another game in online NJ casinos where players bet on dice. Usually, it's a roll or a series of rolls where every player (called the shooter) must make a pass line or don't pass line bet.
All odds and house edges in this game depend on your bet type.
For example, the Pass Line has 1.41%, and the Don't Pass line bet has a house edge of about 1.36%.
In addition, bets like the hard way 6 or 8 have the house edge of over 9%. An excellent way to increase your odds in this game is by focusing on lower house edges like Pass Line, Don't Pass Line, Come, and Don't Come. Additionally, if you play with Pass Line bets, you would like to stick to the minimum wager and follow minimum wagers during the game.
NJ Online Casino Roulette
Roulette is a famous game of chance, where players bet on which numbered pocket a ball will land in after a spin of the wheel. This game has many variants, but the most commonly seen ones in NJ are European Roulette (which has only one zero pocket).
In NJ, you will come across Atlantic City, Monte Carlo, and Old World Roulette. For American Roulette (which has double zero pockets in addition to its EU counterpart), you can expect to find Las Vegas and Double Auction Roulette.
When it comes to the house edge and odds, European Roulette has 2.7% while its USA counterpart has 5.26% due to its additional double-zero pocket. Therefore, if you want to lower this house edge and increase your odds, you must first focus on picking the EU Roulette whenever possible.
Additionally, you would like to stick to minimum bet size this way, and you'll play more times, increasing your winning chances. Lastly, try to place multiple corner bets and never wager on a single digit.
Online Video Poker
There are many good online video poker games in NJ, such as Five Draw Poker, Jacks or Better, and Double Bonus Poker. Video poker is a game based on five-card draw poker.
All players are dealt five cards and can choose whether to hold or discard any of them in exchange for new ones. This game's goal is to create the highest-ranking poker hand possible.
Like other card games, house edge and odds variables change based on casino rules, player strategy, and luck. If we have to give an example with favorable rules, odds, and lucky hands, every player can get the house edge as low as 0.5% in a game like Jacks or Better and Deuces Wild.
You must first know all the ropes around this game to increase your odds. Playing for free online or joining a video poker club is a good starting strategy. Another tip you can use is always to bet the maximum number of coins. Lastly, look for paytables like Jacks or Better (9/6 paytables).
New Jersey Casino Games with the Worst Odds
While there are plenty of games with great odds, some with terrible ones, like slots. Slot machines are based on chance, where players spin reels with various symbols to create random winning combinations. Best casino game payouts depend on a specific variety and a player's bet size.
House edge for such wagers can be high or low based on the software provider who creates a specific slot game or online casino rules. On average, this house edge ranges from 2% to 15%. To find a slot machine house edge, look at its RTP (return to player percentage).
If this percentage is 96%, this machine has about 4% house edge.
There are a few tips to lower this house edge or increase your odds. However, you must know that high-variance slots can lead to big wins, but they may lose your money quickly. On the other hand, low-variance slots offer higher win chances but lower payouts.
Ultimately, to avoid losing, you must set a budget limiting your possible wins and losses accordingly. Then find a high RTP slot and play only at them.
Mega Fortune, Joker's Luck, and Fruit Wrap are amazing examples of slots available to NJ players (RTP of about 97%).
Another game with bad odds is "Big Six Wheel." In this game, players bet on which of the six segments the wheel will stop. The house edge in this online game runs from 11% to 24% or more, depending on the specific bet. Unfortunately, there are not many tips that can help you besides setting a budget and not chasing your losses.
Lastly, there's Keno, and you will see this in many online NJ casinos. It's a game where players select numbers to match as many of them as the ones drawn by the casino dealer. The house edge in this game is over 25%, one of the worst online casino games. When playing this game, ensure you have a budget and do not cross it. The chances to make back losses are minuscule, so you better cut them than make more.
Tips to Improve Your Odds
While there are not many tips, here are a few general ones that may help in most online games:
Start by setting a budget
Bet money you can lose
Learn all game rules
Select games with better odds
Know when to give up
Always secure profits
Following these basics will prevent you from losing more than you should.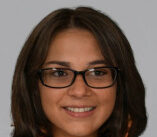 Article by
Joyce
Tyler
Joyce is an experienced content creator and iGaming industry veteran. She has more than 8 years of experience in the field, and for the last 3 years, she's been focused on creating content for the online casino industry. Joyce is also an aspiring game reviewer, with a particular passion for classic table games like blackjack and baccarat. She likes finding new ways to make these games interesting and fun for our readers.