Most Famous Past and Present NFL Players from New Jersey
New Jersey is home to two iconic NFL teams, the New York Giants and the Jets. The Giants, in particular, are one of the league's most prominent teams, with four championships and annual revenues exceeding $580 million. NJ also houses popular college football teams such as Rutgers in Piscataway and South Orange's Seton Hall.
The Garden State's heritage in US football history is not limited to the franchises mentioned above. Indeed, NJ has produced some of the most famous NFL players ever and continues to be a breeding ground for top talent. In this article, we will look at the best and most famous NFL players from New Jersey, both past and present.
Franco Harris
This list of top NFL players from New Jersey will bring us back and forth between eras. We'll begin with a true legend of the football league, Franco Harris. Drafted in 1972 by the Pittsburgh Steelers, Harris was a native of Fort Dix and one of the greatest football players of the 70s and 80s.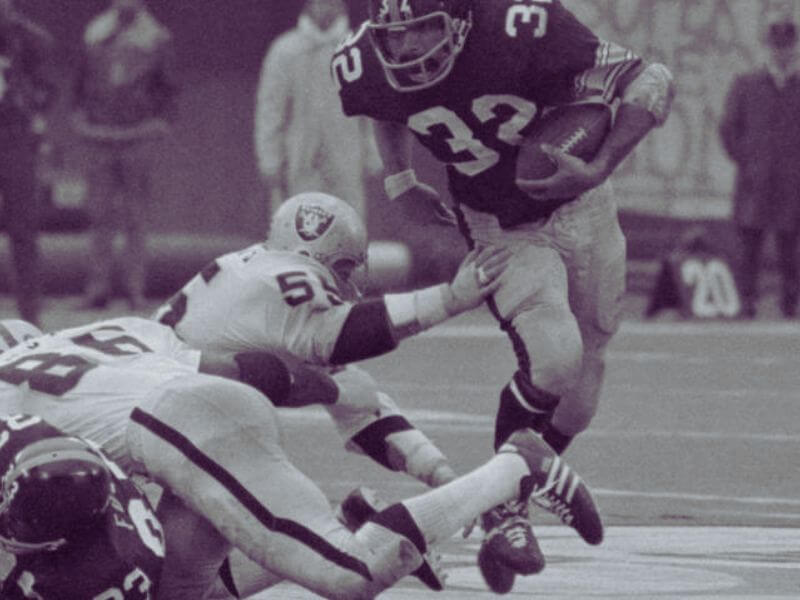 Harris played collegiate football at Penn State and did enough to convince the Pittsburgh Steelers to pick him at 13th overall in the 1972 draft. His first-season record of 1,055 yards rushed, and ten touchdowns helped the NJ-born star to the Offensive Rookie of the Year award.
That year, he also earned the first of his nine Pro Bowl career nominations.
Franco Harris settled quickly into the Steelers NFL team, helping them make eight consecutive play-offs between 1972 and 1980. He was widely revered for his powerful running ability and multiple clutch performances.
Harris led the franchise to the 1975, 1976, 1979, and 1980 Super Bowl titles, but his peak career moment came in the first of those triumphs.
He rushed for 158 yards and picked up the MVP medal in that match against the Minnesota Vikings.
Harris' Pro Football Hall of Fame induction came in 1990, six years after he retired from the NFL.
Minkah Fitzpatrick
Another NJ-born star to make a name for himself with the Pittsburgh Steelers is Minkah Fitzpatrick. The only difference is that while Franco Harris starred in the Penn-based NFL team decades ago, Fitzpatrick's reign is very much ongoing.
Born in 1996 in Old Bridge, NJ, Fitzpatrick was drafted by the Miami Dolphins as an 11th-overall first-round pick in 2018. He began his career in the St. Peters' Prep, where he made a name for himself as a formidable safety and cornerback before joining Alabama college.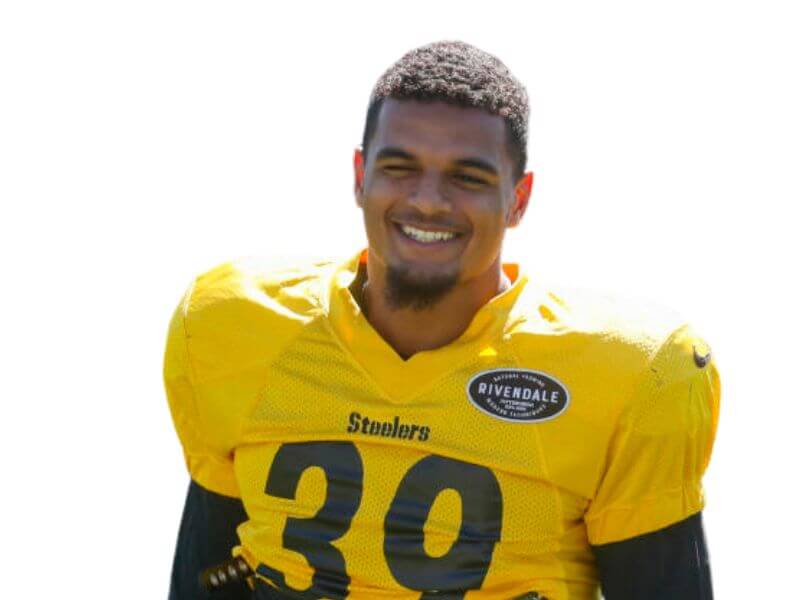 Fitzpatrick's first season in the league saw him pick up the Defensive Rookie of the Year award, putting him in an elite bracket of players. After leading the Steelers to reach the playoffs within a year of being traded, he was included in the 2020 Pro Bowl team. Fitzpatrick is now widely considered one of the top defensive players in the league and one of the leading NFL superstars.
Joe Flacco
Another New Jersey native who made a massive impact in the NFL is Joe Flacco. Born in Audubon in 1985, Flacco played college football as a quarterback for the Pittsburgh Panthers and later at the University of Delaware. His first eligible year at Delaware saw him throw for 2,783 yards with 18 touchdowns, eventually setting 20 records for the team.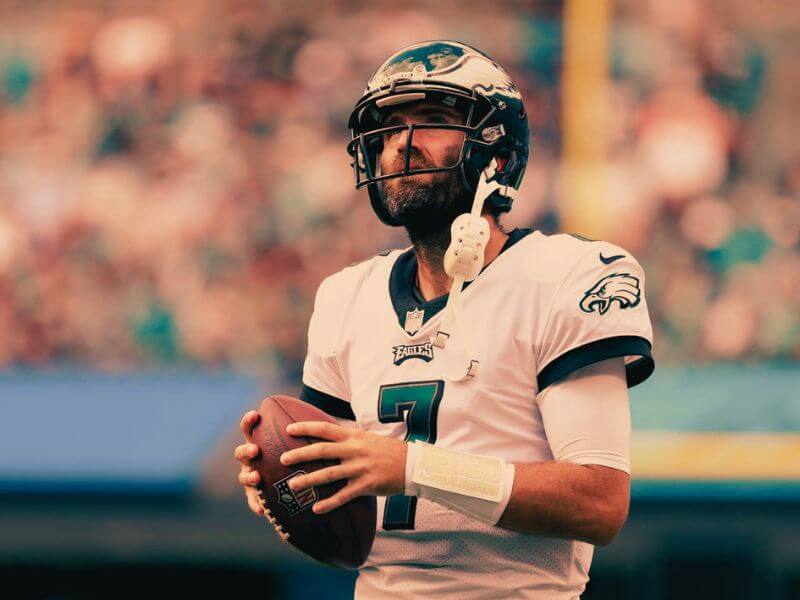 The Baltimore Ravens drafted Flacco in the NFL 2008 draft as the 18th overall pick. He quickly became the team's starting quarterback, leading them to a Super Bowl victory in 2013. The NJ-born star won the MVP award in that match against the San Francisco 49ers with three touchdowns in the first half of the game. He also led the Ravens to six playoff appearances before being traded to the Denver Broncos in 2019.
Known for his strong arm and ability to perform under pressure, Flacco is still going strong as a Philadelphia Eagles QB in his 15th NFL season.
Quenton Nelson
Quenton Nelson was born in Holmdel, New Jersey, in March 1996 to Craig and Maryellen Nelson. He played college football at Notre Dame and starred as a football guard. Previously, Nelson had made a name for himself as an All-star power forward at the Catholic High School in Red Bank.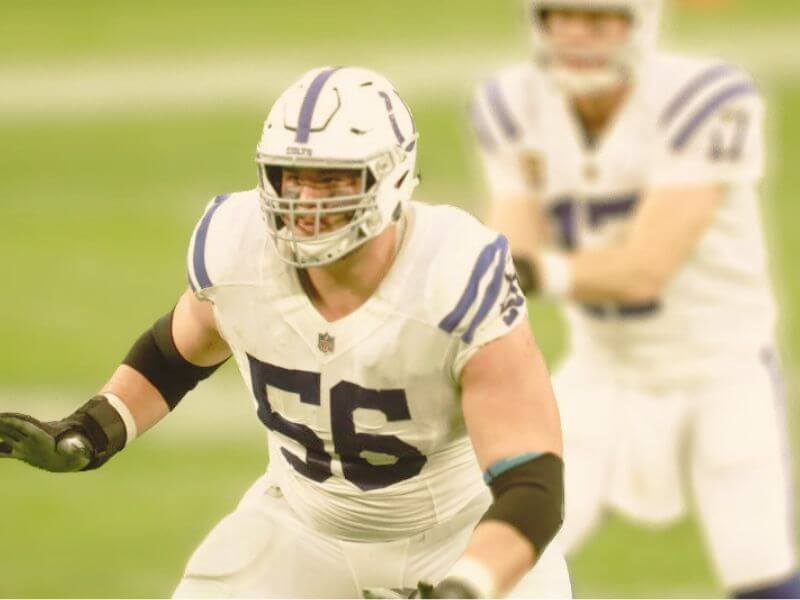 He was picked 6th overall in the 2018 NFL draft by the Indianapolis Colts. Nelson ended his rookie season with selections to the Pro Bowl and first-team All-Pro after several impressive offensive performances. By the end of the 2022 season, he had picked up five straight Pro Bowl and first-team All-Pro selections. These figures were records for a guard in the Colts' franchise history.
After signing a four-year contract extension in 2022, Quentin Nelson became the NFL's highest-paid guard. The Holmdel native is undoubtedly one to watch out for in any discussion of top NFL players right now.
Sam Mills
Sam Mills may not be a household name like other players on this list. But he was an incredibly talented linebacker who had a significant impact on the NFL. Born in Neptune City, Mills played his college football at Montclair State University before playing in the USFL for the Baltimore Stars.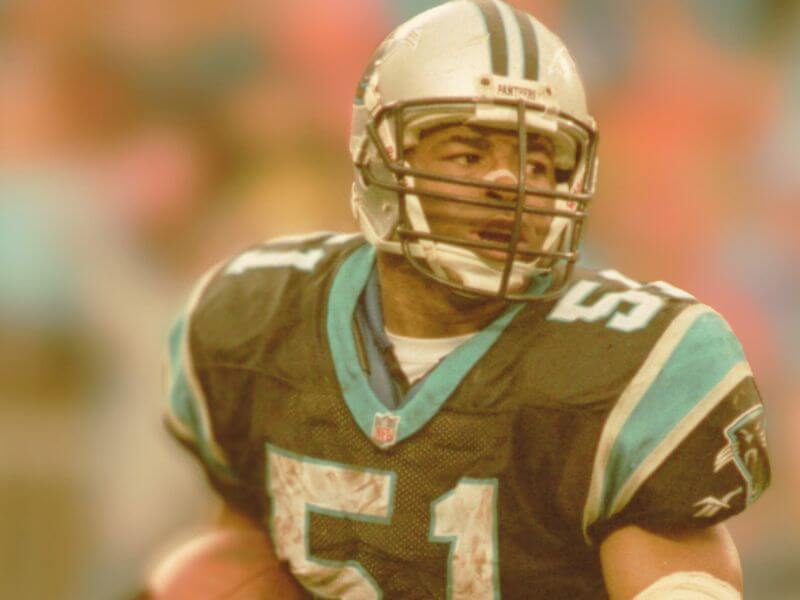 In his three seasons at Baltimore, he won the USFL championship twice.
Sam Mills' career spanned several teams, including the New Orleans Saints and the Carolina Panthers. Mills was particularly known for his toughness and leadership on the field, making him one of the most relatable NFL superstars.
He earned 5 Pro Bowl nominations and helped the Panthers reach the Super Bowl in 2004 before passing away in 2005. Mills was inducted into the 2022 Hall of Fame, and his legacy certainly lives on in the NFL today.
Conclusion
New Jersey has produced some of the greatest NFL superstars, and the five players listed above are just a few examples of the state's football talent. Players like Franco Harris and Joe Flacco have left a lasting legacy and continue inspiring young players in NJ and beyond.
Meanwhile, current NFL champs like Quinto Nelson and Minkah Fitzpatrick are paving the way for a fresh wave of superstar talent born in the NJ region.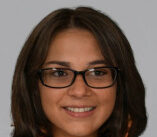 Article by
Joyce
Tyler
Joyce is an experienced content creator and iGaming industry veteran. She has more than 8 years of experience in the field, and for the last 3 years, she's been focused on creating content for the online casino industry. Joyce is also an aspiring game reviewer, with a particular passion for classic table games like blackjack and baccarat. She likes finding new ways to make these games interesting and fun for our readers.