New Jersey Casino Gaming Revenue hit a Joint-Record $5.21bn in 2022
Gambling profit in New Jersey hit a joint-record $5.21bn in 2022, despite a contraction in sports betting receipts.
Earnings increased by 10.0% from $4.74bn during the 2021 calendar year – comparable to the amount in 2006.
Revenue from land-based casinos accounted for $2.79bn of the aggregate, up 9.0% in 2021, with slots increasing by 9.0% to $2.04bn and table games advancing 9.1% to $741.7m. 
Internet gaming revenue was also up 21.6%, buoyed by a 22.3% rise in online slot games takings to $1.64bn. In contrast, online peer-to-peer poker revenue decreased by 8.5% to $27.4m.
The Borgata, which has BetMGM as one of its skins, headed the iGaming standings in 2022 with a total of $496.3m in takings. Golden Nugget, partnered with FanDuel, came second on $431.7m, followed by DraftKings partner Resorts Digital with $393.3m.
In sports betting, receipts dropped 6.5% year-on-year to $763.0m, with a handle of $10.94bn, marginally higher than the $10.93bn registered in 2021. Consumers wagered $10.14bn on sports online, with a further $803.0m staked at retail sportsbooks.
The Meadowlands, which features FanDuel betting skin, maintained its dominance in the sports betting market with $423.0m in profit. Next came Resorts Digital and DraftKings with a combined $153.3m in revenue, then Borgata and BetMGM with $82.9m.
Turning to December 2022, total gambling income in New Jersey was $454.8m, a 12.5% growth from the 2021 figure of $404.1m but 8.4% below the November 2022 total of $441.1m.
Land-based gaming revenue was 1.8% higher at $215.6m, with slots earnings up by 2.3% to $215.6m and table games takings edging up 0.5% to $61.6m.
Additionally, online iGaming revenue grew 13.7% to $151.5m due to a 14.1% surge in internet slots takings to $149.3m. Online peer-to-peer poker receipts experienced a 7.1% decrease to $2.2m.
As was the case for the entire year, the Borgata obtained first place in iGaming with revenue of $43.7m, followed closely by Golden Nugget at $40.4m and Resorts Digital at $37.8m.
Sports betting turnover augmented 48.5% to reach $87.7m, with users spending a total of $1.06bn – $998.4m online and $57.2m in-person.
The Meadowlands emerged on top once again, with revenue of $44.2m, well ahead of Resorts Digital at $21.9m and Borgata at $9.5m.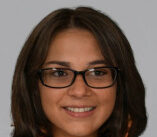 Article by
Joyce
Tyler
Joyce is an experienced content creator and iGaming industry veteran. She has more than 8 years of experience in the field, and for the last 3 years, she's been focused on creating content for the online casino industry. Joyce is also an aspiring game reviewer, with a particular passion for classic table games like blackjack and baccarat. She likes finding new ways to make these games interesting and fun for our readers.