Overview Of The Best NJ Sportsbook Apps – New Jersey Sports Betting
The market for legal online sports betting in New Jersey is thriving, with close to two dozen apps available.
Close to two dozen sports betting apps are currently available in the state, many of which offer lucrative welcome bonuses for new players, enticing odds boosts, and generous free bets.
How do you determine which of these NJ sports betting apps is best? Which offers the most lucrative signup bonus? We have you covered.
As of 2023, here are our updated New Jersey sports betting apps ranking:
Best Sportsbook Apps in NJ
At the moment, there are a lot of different NJ sportsbooks to choose from. While our overall ranking takes a range of factors into account, each sportsbook has its own strengths and weaknesses. So we've chosen the best NJ sports betting app in a range of categories:
Best Overall: DraftKings New Jersey Sportsbook App
DraftKings Sportsbook is one of the best online sportsbooks and sports betting apps available to residents of New Jersey. It provides a user-friendly application with a variety of betting possibilities that are updated in real-time, as well as online casino games in some states.
Residents of New Jersey can take advantage of DraftKings Sportsbook's great $1,050 sportsbook offer.
Best Bonuses: BetMGM Betting Site NJ
BetMGM is one of the top NJ sportsbooks, offering a $1,000 Risk-Free First Bet and various daily odds boosts.
BetMGM's mobile app list of sports and betting lines is among the most comprehensive, appealing to bettors of the most popular, niche, or international sports.
So whether you're looking to bet on the Super Bowl, MLB,or something more unique/uncommon, BetMGM is a fantastic place to learn more about betting online.
Best Odds Boosts: FanDuel Mobile App
If you're looking for a top-notch sports betting experience in NJ, look no further than FanDuel Sportsbook. The app is well-designed and user-friendly, with a primary emphasis on usefulness. You'll also find plenty of deposit and withdrawal options to suit your needs. New users can take advantage of the Bet $5, Get $150 promo, though it's worth noting that other online sportsbooks offer more generous bonus rewards. FanDuel does not provide as many sports to bet on or a live odds alternative as DraftKings, but it makes up for it in other areas.
Full List of Sportsbooks with NJ Mobile Sports Betting Apps
We've tested and evaluated all sports wagering apps for NJ mobile players. This is our top list:
PointsBet
SugarHouse
William Hill
FanDuel
888 Sports
BetStars
Hard Rock
BetAmerica
Golden Nugget
Bet365 Sports
Fox Bet
Barstool
Betway
Borgata
theScore
PlayUP
Tipico
VIE
Superbook
TwinSpires
Unibet
DraftKings New Jersey sportsbook is the current leader because it gets everything right:
New users get up to $1000 as a sign-up bonus
The app is sleek and easy to use
It enables live in-play bets
There's an enormous selection of sports and leagues to bet on
That being said, all other applications on the list are awesome. Your choice depends on your preferences. We recommend reading reviews and trying at least a few apps before you decide on your favorite one.
The Selection of NJ Sports Bets Available on Apps
When playing on a mobile phone, you get access to the same opportunities as the ones you get on desktop sites. If you're a beginner in sports wagering, you'll appreciate this brief explanation of common bets:
Moneylines
If it's an MLB game between the New York Yankees and the Atlanta Braves, you can place a moneyline bet on the team that you think will win the match. If you get the guess right, you win the wager.
You'll see them as a positive number next to one team, and a negative number next to the other. For example New York (+130) vs. Atlanta (-120). What does this mean?
If you bet $100 on the New York Yankees, you'll win $130. To win $100 on the team with a negative number next to it, you have to place a bet of $120. That would bring you $220 in total if you make the right guess.
Totals (Over/Under)
The sportsbook gives you a specified number of points to be scored during the game. For example, they may evaluate the total number of points in a basketball game will be 200. If you think that the teams will score above that line, you can place an over bet. If you believe that the game won't be that exciting, you can bet under the totals line.
Spreads
The point spread bet is associated with the number of points you expect the winning team to score during the game. The sportsbook will give you a line. You can bet high or low on that guess.
Parlays
When you group more than two picks into a single bet, you're creating a parlay. The sportsbook will usually set the limit to 10-12 picks in a parlay bet. You guessed it: it's a high-risk bet. But it's also one that pays well, with odds going above 600-to-1 when you include 10 teams in a parlay.
Teasers
The teaser also contains two or more bets. What's the catch? You can tweak the point spreads set by the sportsbook, so you'll increase the chances to win. But in that case, the final payout will be lower.
Round Robin
This is the most creative type of sportsbet. You create a strategy by combining smaller parlays into a big one. Even if you lose one leg of the parlay, you still win money.
Propositions
It takes a lot of luck to win a prop, since it's based on a random occurrence. Who will score the first point? When will the first point be scored? Will a certain player score more than 1.5 touchdowns? Will the game have overtime?
Futures
You have an idea of the NBA Finals winner before the start of the season? You think that a young Formula 1 competitor will win the championship within the next three years? That's called a futures bet.
Live (in-play betting)
During the game, NJ sportsbook apps will offer in-play odds. You can boost the excitement by betting while the action lasts.
Can I Bet on Horse Races in New Jersey?
New Jersey was one of the first states to legalize horse race betting both on-track and off-track. There are three racetracks in the state:
The Meadowlands Racetrack
Freehold Raceway
Monmouth Park Racetrack
If you're looking for the best NJ online sports betting app that offers horse betting, these are your options:
William Hill
4NJBets
BetAmerica
Retail Sports Betting Locations in NJ
There are several popular sportsbooks in New Jersey for retail betting. These can generally be found at casinos and racetracks and offer a great place to place bets in person. Some of the top options include those at casino locations and at horse tracks.
| | | |
| --- | --- | --- |
| Partner | Date Launched | App |
| Bally's | Sept. 10, 2018 | 888 SportNJ |
| Bally's | Sept. 6, 2018 | Caesars |
| Borgata | May 14, 2019 | Borgata Sports |
| Borgata | Aug. 22, 2018 | BetMGM |
| Golden Nugget | Feb. 19, 2019 | Golden Nugget |
| Golden Nugget | Feb. 7, 2019 | BetAmerica |
| Hard Rock | Aug. 30, 2019 | Bet 365 NJ |
| Hard Rock | Jan. 26, 2019 | Hard Rock |
| Hard Rock | Sept. 10, 2019 | Unibet |
| Meadowlands | Dec. 11, 2018 | PointsBet |
| Meadowlands | Sept. 1, 2018 | FanDuel |
| Monmouth Park | Aug. 23, 2018 | PlaySugarHouse |
| Monmouth Park | Sept. 2, 2018 | William Hill |
| Monmouth Park | Sept. 3, 2019 | TheScore |
| Ocean Casino Resort | Sept. 1, 2018 | William Hill |
| Resorts | Sept. 13, 2018 | FoxBet |
| Resorts | Aug. 6, 2018 | DraftKings |
| Resorts | Jan. 31, 2019 | Resorts |
| Tropicana | Sept. 1, 2018 | William Hill |
What's the Deal With Sports Betting Partnerships?
The New Jersey Division of Gaming Enforcement grants sports betting licenses to casinos in Atlantic City. The casinos with a license must maintain special lounges for sports wagering. In New Jersey, there aren't any independent sportsbook operators. That's a good thing. All gambling companies that offer real money games (such as poker, blackjack, roulette, and slots) can now boost their offer with sports wagering.
That makes the NJ Division of Gaming Enforcement partnerships important. Real-money casino apps are not the same thing as sports wagering apps. The providers of casino game apps are allowed to offer up to three individually branded sites for sports betting with their apps. That's why most casinos partner with season sportsbooks, such as DraftKings, William Hill, and 888Sport. For example, William Hill is the partner of Ocean Resort, Tropicana, and Monmouth Park. That's an already established platform, which makes it easier for a mobile casino to include a safe wagering offer.
5 Tips to Choose the Right New Jersey Betting Apps
When you face a versed selection of betting apps, it may be hard for you to choose. These simple tips will help:
#1 Mind the Partnership
What are the online sportsbooks in New Jersey that you like using? If you're a fan of a particular app with the coolest jackpots, check if it offers an online betting app. You may see a matching offer for a deposit bonus.
#2 Who Provides the Software?
DraftKings, William Hill, Bet365, 888Sport, and FanDuel are among the most reputable online sports betting app software providers. If you have experience with any of those apps in another state, you might also like using them in New Jersey.
#3 Test the Customer Service
A solid app should provide 24/7 customer support. You should be able to contact an agent directly through the app and receive an answer without delay.
A way to test this is to download the app and try to communicate with the support. Do they pay attention to your questions? If you get generic answers that make no sense, it's not the right app. You'll find good reviews on our site, which tackle the effectiveness of the support system of different sportsbooks.
#4 Check the Bonus Policies
A huge welcome and no deposit bonuses are attractive; there's no doubt about it. But you have to read the small lettering. There are terms associated with them. Make sure they go to your advantage before you create a real-money profile.
#5 Read the Terms
Yes, it's boring to do when you only want to place a bet ASAP. But before you start gaming, you should know what payment methods you can use. How fast are the payouts? What types of bets can you place? All this information is available in the terms. You can glance through them in less than 5 minutes. Give yourself that time, so there will be no unpleasant surprises later.
What Makes Betting Apps in New Jersey Better than Desktop?
A computer gives you one major advantage: a larger screen. You see multiple available bets and all information you need. The app has to minimize the volume of information on the screen, which doesn't make it less user-friendly. Mobile applications are the future of online betting. They have several advantages over desktop sites:
They let you place bets on sports on the go
They offer the same deposit methods and same bonuses as desktop sites; but with greater convenience for sports bettors
An app gives you real-time updates on the games and odds through notifications
If you want to place bets from work and your employer-restricted betting websites on your computer, you can still use your phone
There's a great selection of gambling apps that accept players from NJ; so you can install two or more and compare the odds before placing bets
Banking Options For Mobile Betting Apps in NJ
When you install an app, you'll need to choose a valid deposit method. These are the most common options for NJ sports bettors:
Credit and debit cards (Visa, MasterCard, Amex)
E-wallets (PayPal, Skrill, Neteller)
Prepaid cards
PayNearMe
Pay by phone
Bank transfers and other payment methods
Keep in mind that not all deposit methods are available for withdrawals. For example, you cannot use a prepaid card or PayNearMe as a withdrawal method. The standard ways to get a payout include credit/debit cards, e-wallets, and bank transfers.
Is It Legal to Bet on NJ Sports Teams?
The Division of Gaming Enforcement clarifies the pro league teams and sports events. This is only a small selection of all the popular sports you can bet on:
Football (NFL and other leagues)
Soccer
Basketball (NBA and all other leagues)
Ice hockey (NHL and other leagues)
Baseball (MLB and other leagues)
Boxing
MMA
Motorsports
Cricket
Rugby, and more
The top online mobile casinos can accept any wagers on the allowed sports. There's an exception: you cannot bet on collegiate sports or athletic events where a New Jersey college team participates. It doesn't matter where the event occurs; you cannot bet on NJ college teams within the state's territory.
Online Sports Betting Promos in New Jersey
We went through the available bonus promotions on various applications. We came up with a top list of welcome offers that NJ sports fans benefit from:
DraftKings – Up to $1000 awarded as a risk-free bet + deposit bonus! The first bet and the deposit match can reach up to $500. When you make a first deposit, you qualify to receive bonus funds as site credits to bet on sports. You cannot withdraw this money but can place bets with it.
FanDuel – Up to $500 risk-free bet Instead of offering classic welcome bonuses to new users, FanDuel will refund up to $500 in site credit if you lose on your first bet.
888Sport – $10 bonus on your first live bet If you make your first live bet of at least $10, you will get a $10 bonus to use on any sport.
There is a trend of sportsbooks teaming up with local sports teams for promotions in several legal states. In New Jersey, the pro team bearing the state's name is the New Jersey Devils. However, both the New York Jets and New York Giants play their home games at MetLife Stadium in East Rutherford. The existing deals include:
Caesars/NJ Devils
DraftKings/NY Giants
FanDuel/NJ Devils
Unibet/NJ Devils
BetMGM/NY Jets
Who Regulates Sports Betting Sites in New Jersey?
In New Jersey, sports betting is regulated by the New Jersey Division of Gaming Enforcement (NJDGE). The NJDGE oversees all legal gambling activities in the state, including casino gaming, sports betting, and online gambling. After the U.S. Supreme Court struck down the federal ban on sports betting in May 2018 (in the case Murphy v. National Collegiate Athletic Association), New Jersey quickly moved to legalize sports betting, and the NJDGE was tasked with its oversight and regulation.
Latest in New Jersey Sports Betting Industry

FOX Bet Waves Goodbye
One of the notable shifts in the sports betting landscape is FOX Bet's decision. The company has embarked on a month-long journey to phase out its sports betting app across the U.S., meaning New Jersey bettors will need to find a new platform soon.
Protecting the Bettor: The S4021 Bill
Our local champion, N.J. Sen. Joe Cryan, has stepped up with a noteworthy initiative. He's introduced Bill S4021, aiming to shield sports betting enthusiasts and casino-goers from misleading advertisements. If passed, this legislation will ensure that operators in New Jersey keep their promotions and ads transparent and devoid of any deception.
N.J.'s Sports Betting Financials: A Mixed Bag
May's figures have rolled in, offering insights into the health of N.J.'s sports betting scene. While the betting handle observed a slight dip of 6.6%, bringing it to $778.8 million, the silver lining shines brightly with revenue climbing up. The state enjoyed a near $10 million surge, concluding May with a healthy revenue of $82.1 million.
Bright Future of Online Sports Betting in New Jersey
A Renewed Commitment to Digital Betting
New Jersey's officials are showing their support for online gambling. They've laid out plans to stretch the internet gambling horizon for another five years, ensuring the betting landscape remains vibrant and dynamic.
The Legislative Pillar
The heartening news for bettors? The legislative environment in New Jersey seems firmly on the side of sports betting. With no significant shifts on the horizon, this exciting industry is poised to flourish in the Garden State.
Broadening the Online Gaming Spectrum
Sports betting is one of many games in town. New Jersey also boosts its entire online gaming sector by renewing five-year licenses. This extended commitment ensures that fans of games like virtual poker and slots have much to look forward to.
A Diverse Array of Betting Platforms
The choice is king in New Jersey! With 19 legal sports betting apps at your fingertips, there's something for everyone. Each offers a unique betting experience and tempting bonuses to keep things exciting.
Revenue on the Rise
The numbers are in, and they're dazzling. In January 2023, New Jersey celebrated a stellar rise of 20.2% in sports wagering revenue from the previous year. This growth showcases the state's thriving gaming market.
FAQ
How to install NJ betting apps on your smartphone?

First, you need to choose an app. Most sports betting sites offer an iPhone betting app and an Android betting app, so they target a wider range of compatible devices. When you download the app, it will be easy to create a profile. Keep this to mind: the apps are not available in the Google Play and the App Store. You can easily download the apps from the official website of the sportsbook you choose. You'll get instructions on how to go through the installation process.
Can I bet for free as well as real cash?

When you get a bonus, you're practically betting for free. Most apps offer bonuses on the first deposit, risk-free bets, and betting credits that you can use within the platform.
How secure is my mobile account?

All available apps are licensed and secure. It's important to use them through a secure network. We don't recommend logging into the apps when using a public Wi-Fi network.
Is sports gambling allowed in New Jersey?

Yes; New Jersey has a legal sports betting market. There's only one exception: you can't bet on collegiate NJ teams.
What are the tax rates for the best sports betting app in NJ?

New Jersey imposes a 13% tax on revenue from online betting and casino software, and 8.5% tax on betting at land-based casinos.
Are Daily Fantasy Sports legal?

Yes; DFS was formally legalized in 2017.
Do I need to be located in New Jersey to bet online via the app?

Yes; that's one of the main requirements for using a New Jersey sportsbooks: you have to place your bets within the territory of the state.
How old do you have to be to legally bet?

Since sports betting is related to the casino industry in NJ, the age limit is higher when compared to most other states: you have to be at least 21 years old to wager on sports.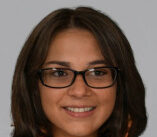 Article by
Joyce
Tyler
Joyce is an experienced content creator and iGaming industry veteran. She has more than 8 years of experience in the field, and for the last 3 years, she's been focused on creating content for the online casino industry. Joyce is also an aspiring game reviewer, with a particular passion for classic table games like blackjack and baccarat. She likes finding new ways to make these games interesting and fun for our readers.